Photo courtesy of CDC
With the Delta variant causing a surge in COVID-19 cases across the country once again, the Centers for Disease Control and Prevention has updated its mask recommendations for fully vaccinated individuals. 
While the recommendation to wear a mask has remained in place for the unvaccinated, the CDC now recommends that those who have gotten their shots mask up in public indoor settings in areas of "substantial or high transmission"—which includes Mississippi in the latest data.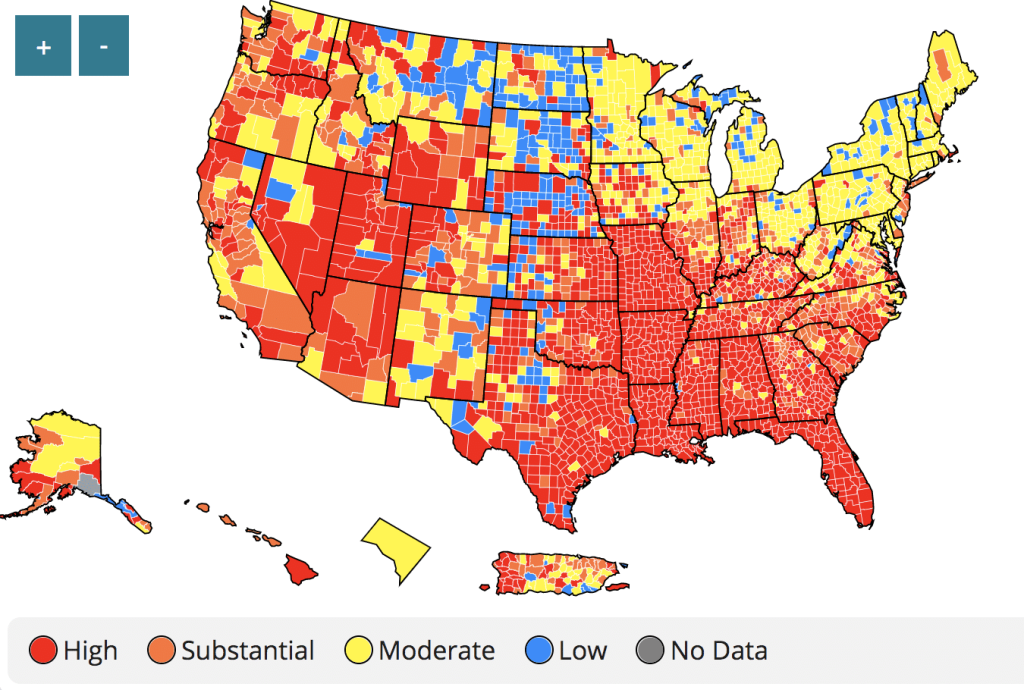 This comes just two months after the agency announced that those who have been fully vaccinated no longer need to wear a mask or physically distance in any setting "except where required by federal or state laws."
The CDC has now also reversed course and is now recommending "universal indoor masking for all teachers, staff, students, and visitors to schools, regardless of vaccination status" as the beginning of the school year approaches. 
Monday, the Mississippi Chapter of the American Academy of Pediatrics and the Mississippi Association of Educators each called upon Governor Tate Reeves to reinstate a mask mandate for K-12 schools. 
"Governor Reeves has no intention of requiring students and staff to wear masks when they're in school this fall," a spokesperson from his office stated Monday.
In Mississippi, case numbers have climbed in recent weeks with one-day rises reaching the 1,000s for the first time since January & February. Health officials have attributed this to the state's vaccination rate which sits at the second lowest in the country at 34.2%—just .1% higher than Alabama. 
The post CDC recommends masks in schools & indoor settings for fully vaccinated appeared first on SuperTalk Mississippi.