Congressman Michael Guest is a cosponsor of the Finish the Wall Act, a bill that would require the Biden Administration to resume construction on the border wall system following President Biden's executive order to halt further construction.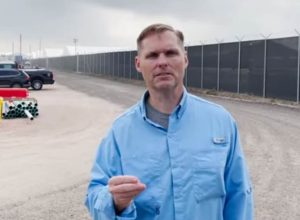 "The crisis at the border is a result of the Biden Administration's policies and is the outcome Republicans warned the President about in February. Since then, President Biden has failed the American people repeatedly through his inaction. Members from both sides of the aisle have traveled to the border, spoken with migrants and border security agents, and developed a plan. We have listened to the American people, and we are putting our plan in action with this legislation," Guest said.
Resuming border wall construction is one of the five pillars of the Republicans' plan to address the Biden border crisis. The others include reinstating the Remain in Mexico Policy, protecting Title 42, requiring a negative COVID test from migrants, and adopting clear messaging to discourage illegal immigration.
If adopted, the Finish the Wall Act would:
Immediately resume border wall system construction;
Prohibit cancellations of border wall system construction contract in place; and
Require allotted funds be spent on construction of the border wall system.
The post Congressman Guest cosponsors legislation to finish the border wall appeared first on SuperTalk Mississippi.