Select Walmart locations around the state will be receiving COVID-19 vaccinations beginning today.
Click here to make an appointment online.  This requires a free Walmart account you can create on their website.
The following is a list of Walmart locations which will offer the vaccine.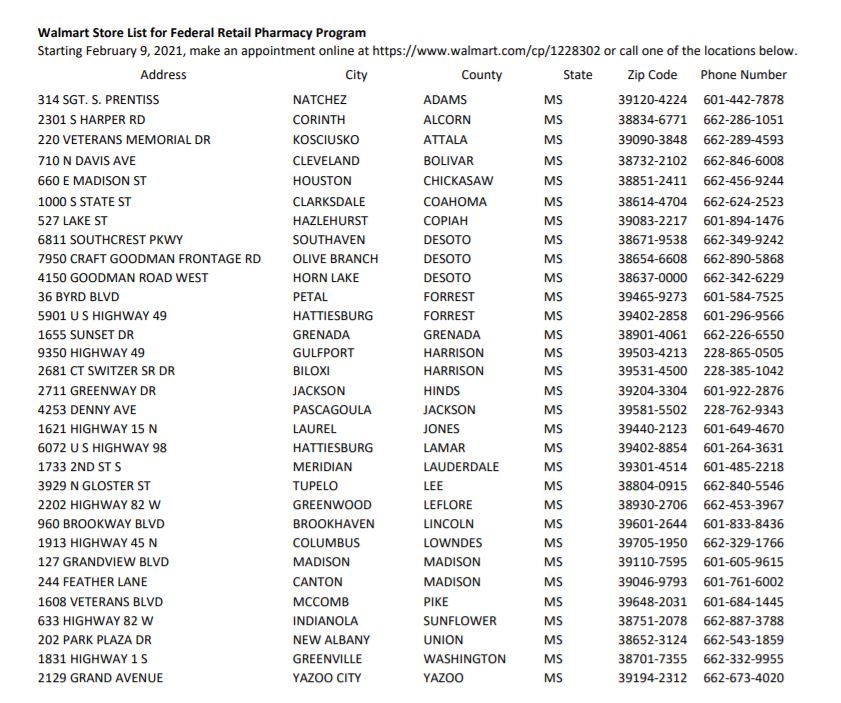 The post COVID-19 vaccinations available at select Walmart locations appeared first on SuperTalk Mississippi.