Following a delay due to technical issues, the Mississippi State Department of Health is now reporting 362 new cases of COVID-19. 
The latest report brings the state's total number of cases up to 309,585. With the confirmation of *8 additional deaths, 7,161 Mississippians have passed away from the virus. 
*MSDH Note: Five deaths occurred between January 4 and April 15, identified from death certificate reports.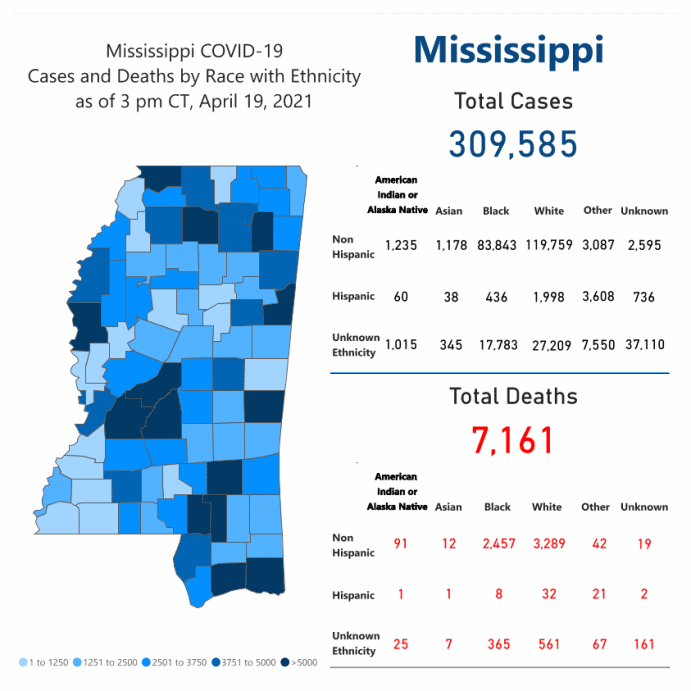 Overall hospitalizations have slightly increased each of the past four days but remain below 200 and the state's 7-day average has risen to nearly 250.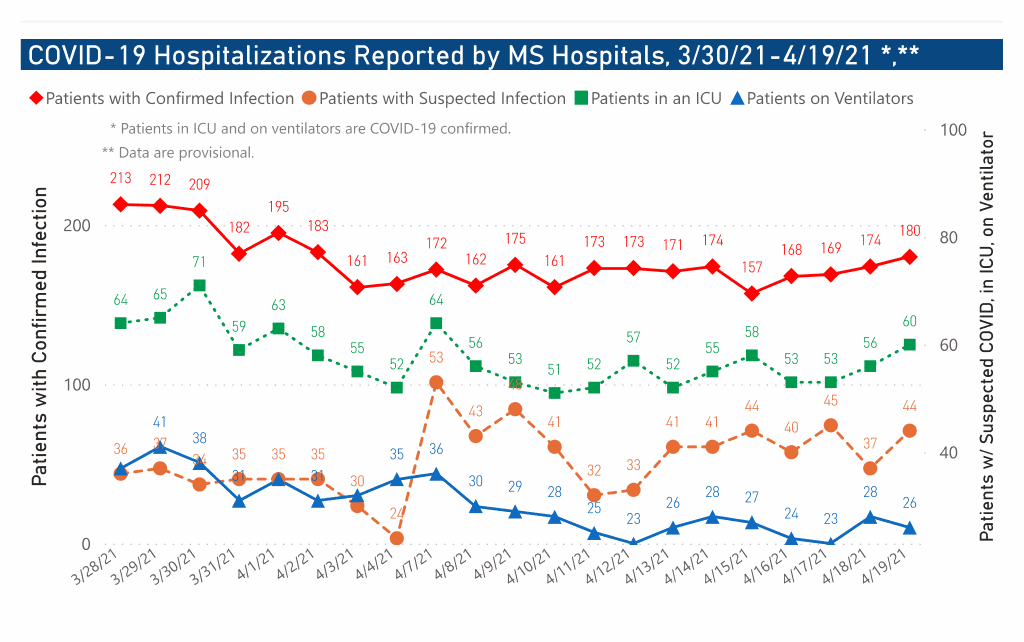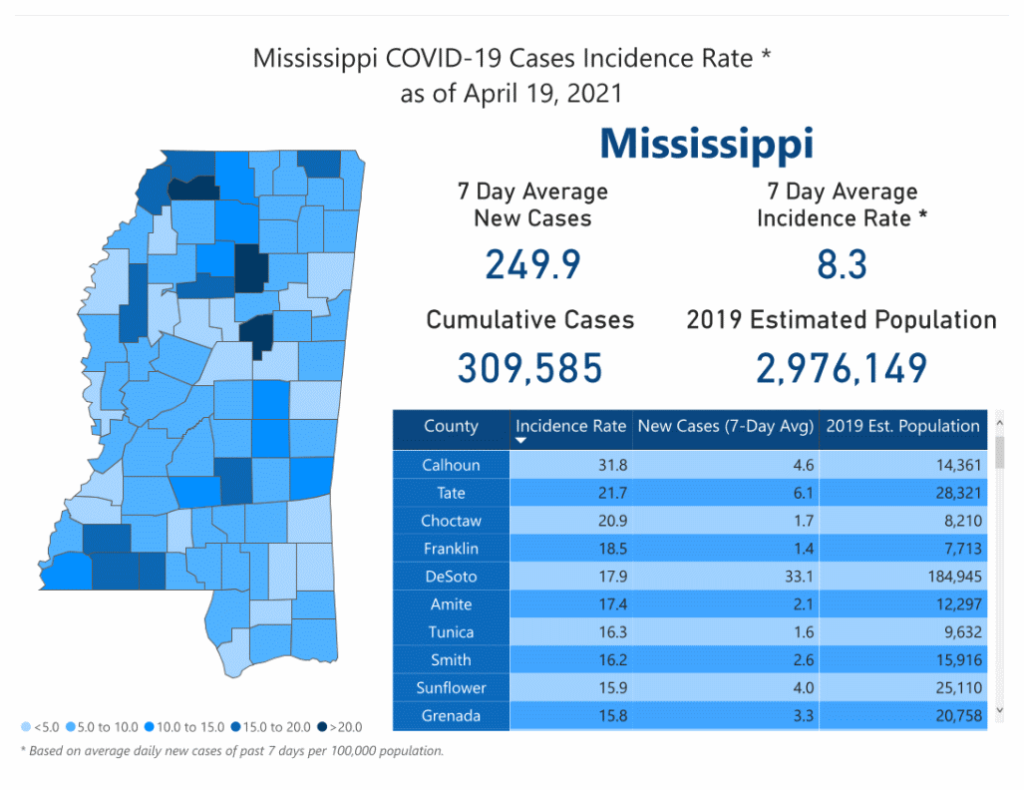 As of Monday, an estimated 299,066 Mississippians have recovered from COVID-19. The state is nearing 1.6 million administered doses of the COVID-19 vaccine. Make your appointment at https://covidvaccine.umc.edu. 
The post Following delay, MSDH reports 362 new COVID-19 cases & 8 deaths appeared first on SuperTalk Mississippi.