Speaker of the Mississippi House of Representatives Philip Gunn is calling on Governor Tate Reeves to lift the 'State of Emergency' enacted in the early days of the COVID-19 pandemic. 
In a letter sent to the governor's office, Speaker Gunn stated his belief that "the state of emergency created by the COVID-19 pandemic no longer exists" and encouraged the governor to declare the emergency over.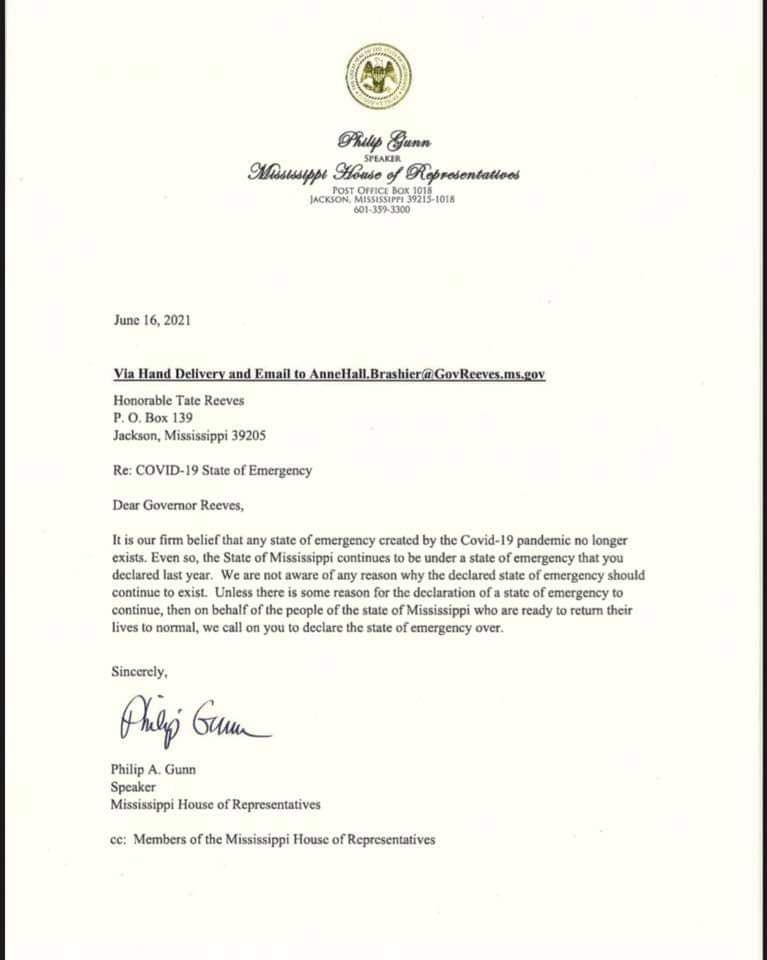 Through his press secretary, Governor Reeves' office issued the following statement in response to the speaker's request. 
"As commander in chief of the Mississippi National Guard, the Governor has activated a large number of citizen soldiers to help deploy resources, PPE, testing, and vaccines to the Mississippians who need it. The State of Emergency has remained in effect for the sole purpose that it is necessary to ensure the men and women in uniform, who have done such an admirable job delivering these resources, can continue to be paid until their mission is complete. There have been no state restrictions in place for quite some time now," Press Secretary Bailey Martin said. 
Mississippi was among the first states to lift a bulk of its restrictions back in April along with Texas. The final remaining mandate that remained in place was the use of masks in schools through the end of the academic year which recently came to an end. 
Case numbers remain low in Mississippi as vaccination efforts continue across the state. To date, over 946,000 Mississippians are fully vaccinated against COVID-19.
The post Governor responds as speaker calls for lifting of 'State of Emergency' appeared first on SuperTalk Mississippi.