Congressman Michael Guest recently joined a letter to the United States Olympic and Paralympic Committee (USOPC) requesting the organization discipline athletes who dishonor the United States and its flag, as outlined in the International Olympic Committee's charter.
The letter goes on to outline Congress's authority to dissolve the USOPC Board of Directors and find a replacement if the organization continues to ignore its own rules and allow continued misconduct from members of the U.S. Olympic team.
"These men and women are talented and have risen above their peers in their sports. However, the honor of representing the United States and every single American citizen comes with added responsibility beyond that of performance on the field. Those athletes who want to use a one-in-a-million chance to compete for Team U.S.A. as an avenue to betray their country – the same country that afforded them the freedom to pursue the dream of competing in the Olympics – should not be on the same stage as those athletes who proudly represent our country in an international event," Guest said.
Here is a copy of the letter: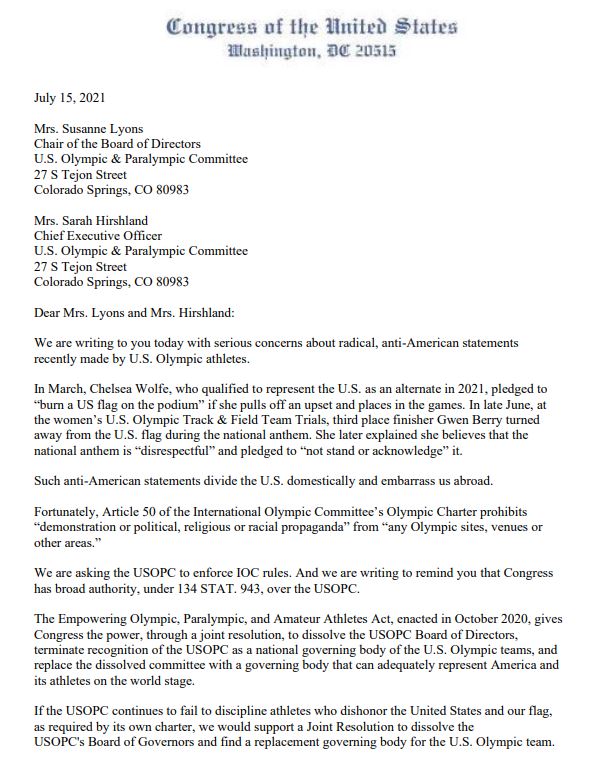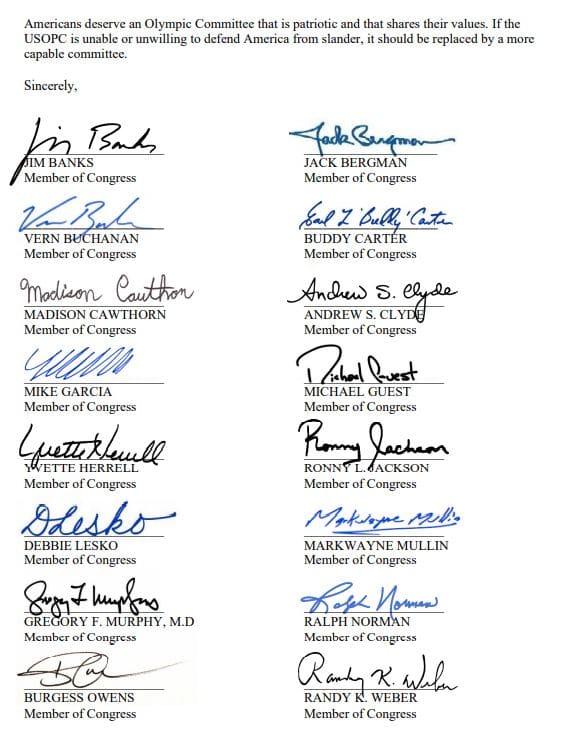 The post Guest calls for discipline for Olympic athletes who use Anti-American rhetoric appeared first on SuperTalk Mississippi.