The battle over the "Lil' Brown Jug" has reached a whole new level.  Hattiesburg Mayor Toby Barker issued the following letter to Erin & Ben Napier of HGTV's Home Town, which is based in Laurel, and to Laurel's Mayor Johnny Magee.
It's pretty awesome to see some good-natured ribbing among competitors.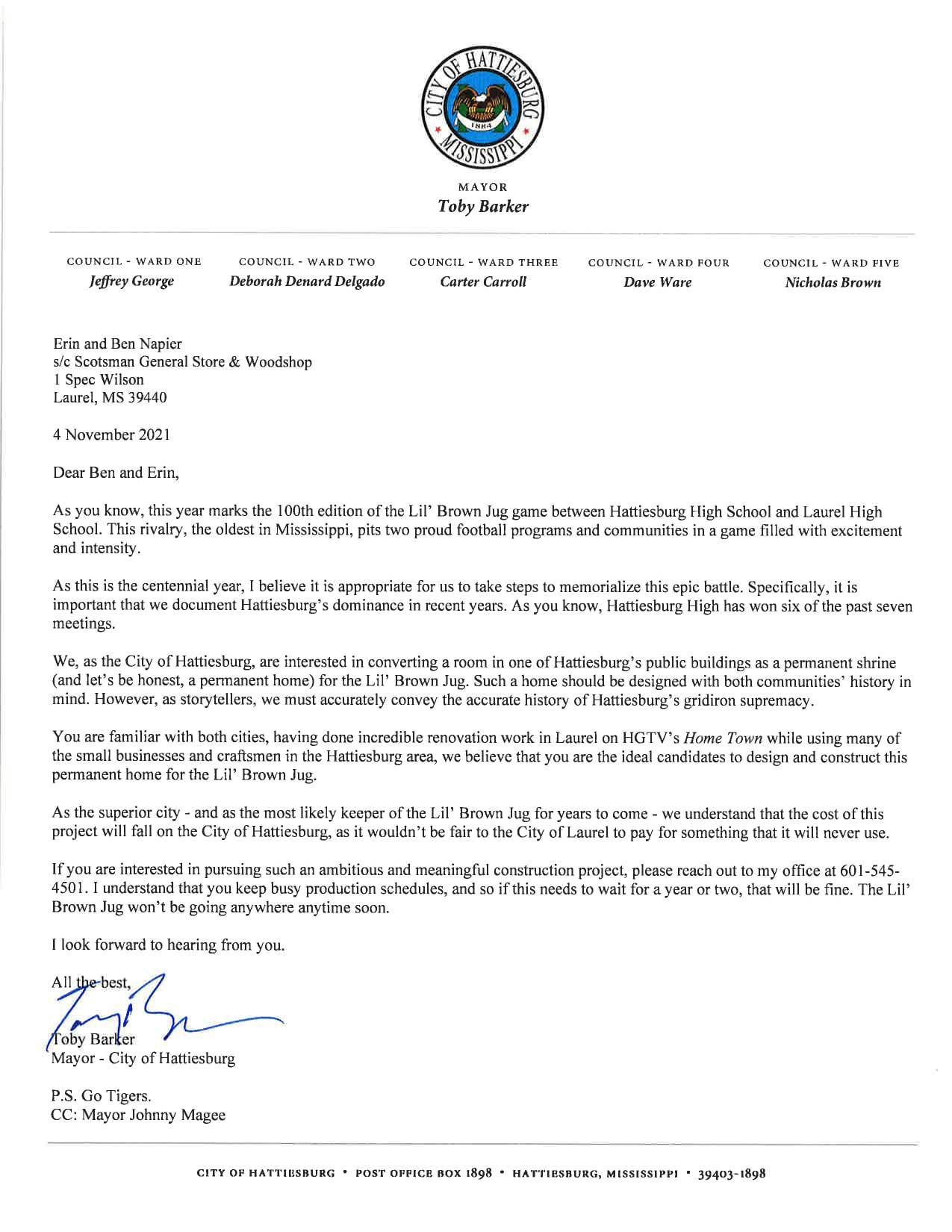 The post Hattiesburg Mayor pitches project idea for permanent home of "Lil' Brown Jug" to HGTV Home Town's Erin & Ben Napier appeared first on SuperTalk Mississippi.