Movies are finally making a comeback after a pandemic-related hiatus and Mississippi has become a lure to bring in the big fish from Hollywood.
Just this week, Bruce Willis was in the Capitol City working on his new project.
Vanquish, starring Mississippi's Morgan Freeman, will be released next month.  Several scenes were filmed on the gulf coast.
But, it's not only movies pulling in the big names.  There is opportunity.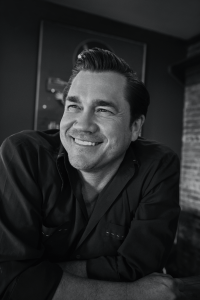 You've probably heard of Tate Taylor.  If not, here's a little background.  Tate was born in Jackson so his roots in Mississippi are deep.   His film, The Help, was filmed right here in Mississippi and earned three Oscar nominations, including Best Motion Picture of the Year. Tate continued to follow his passion for creating films within his home state with his production company, Wyolah Films, directing films Get on Up, Ma, and Breaking News in Yuba County in Natchez, MS.
Now, he has set up shop in Natchez with "The Little Easy", a coffee shop and restaurant.  It's located at 114 High Street and features an all-day brunch and bites concept. In the heart of Natchez, The Little Easy offers sophisticated cuisine with hometown ease, all in a cozy setting, located at the gateway to Mississippi's Blues Trail.
The opening of The Little Easy is part of Taylor's ongoing efforts to preserve and transform Natchez's historic Broadway district. In the last year, Taylor and partner John Norris have reopened the popular juke joint Smoot's Grocery and established film studio Crooked Letter Picture Company, both on High Street. Taylor says their focus is on creating jobs and advancing economic development.
"The Little Easy is the first of a number of restaurant projects that we're working on in Natchez," Taylor says. "We want The Little Easy to be a fun and warm environment for friends and strangers to gather and enjoy great food, delicious drinks, and good times!"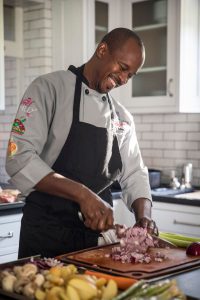 In the kitchen, Chef Ashley Allen brings his talent to the table, crafting inventive yet satisfying culinary creations. The Little Easy menu features brunch selections with a twist influenced by Allen's native U.S. Virgin Islands. Favorites include dishes such as jerk chicken and waffles, brisket and eggs, and salmon croquettes.
"We're so excited that The Little Easy is open," says Allen. "Since we moved here, Natchez has become home for us. We've put a lot of work into opening The Little Easy and it's our privilege to finally be able to serve our friends and neighbors."
The Little Easy Coffee Company is open from 7 a.m. to 7 p.m., Monday through Sunday, with breakfast, lunch, coffee, and happy hour options available.
The post Hollywood comes to Mississippi: A feast for your eyes & your tastebuds appeared first on SuperTalk Mississippi.