Last week, a slight tuition increase was approved for seven of the state's eight public universities. 
Outlined in data released by the Institutions of Higher Learning, the price hikes will occur at each of the state's public universities with the exception of Jackson State. The average cost of tuition for an in-state student will rise from $7,997 to $8,219.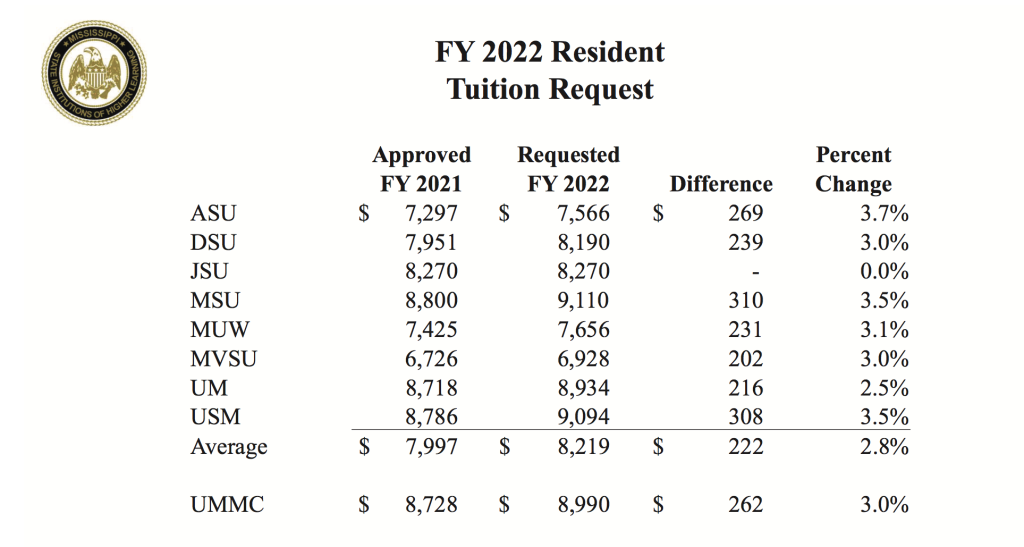 According to State Treasurer David McRae, in-state college tuition rose 71% from 2009-2019. Tuition rates remained stagnant in 2020 due to the pandemic.
In FY 2022, out-of-state students will pay an average of $12,273—up from 11,915.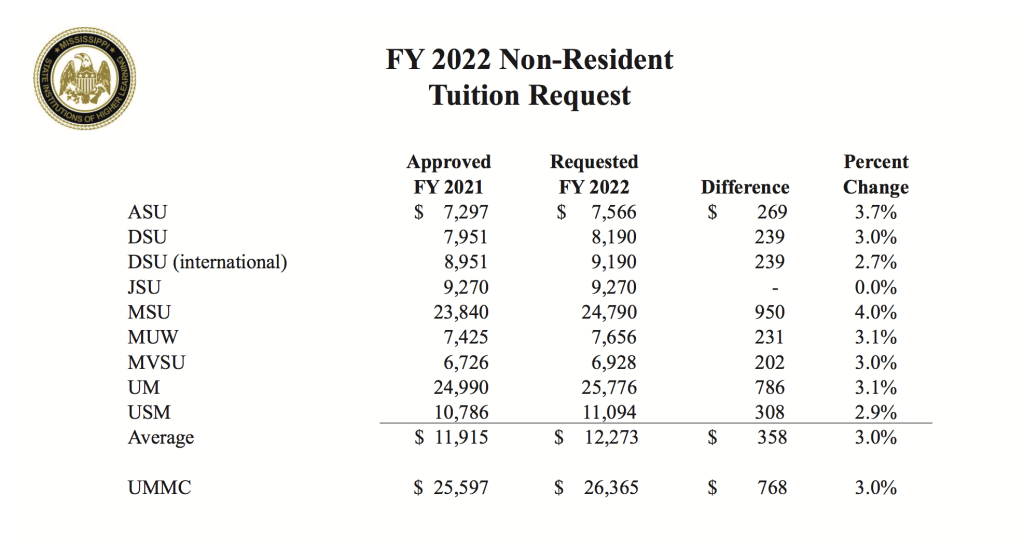 Data included by the IHL shows that, despite increases since FY2019, the state's tuition rates remain well below neighboring states'.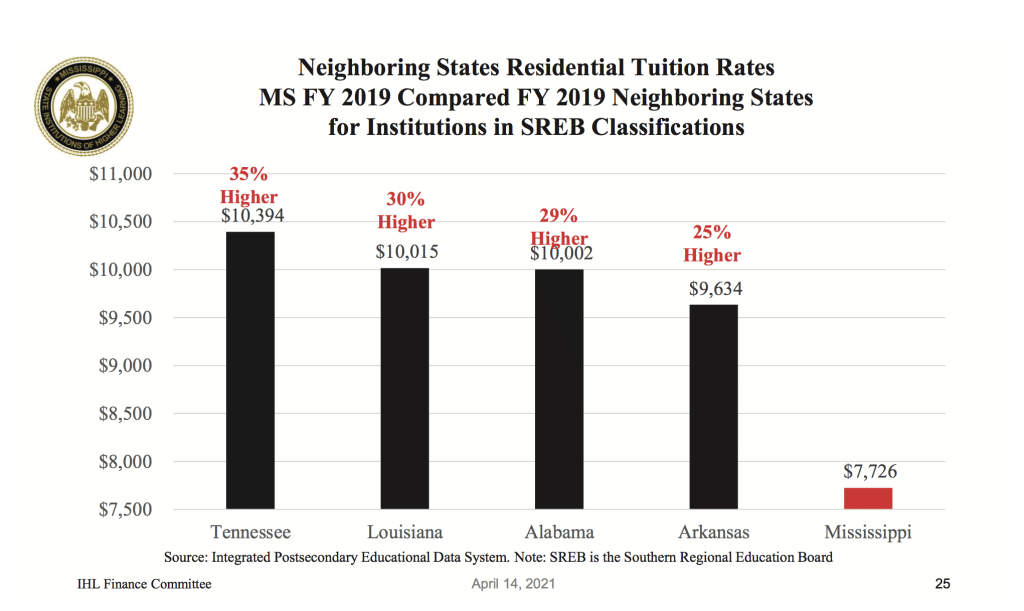 Tuition prices will also rise at the state's professional schools, and the cost of meal plans and occupancy will also go up. For a look at the complete details from IHL, click here.
The post IHL approves tuition increase at 7 of 8 Mississippi public universities appeared first on SuperTalk Mississippi.