As severe weather continues to make its presence known in several areas across the state, videos are emerging after possible tornadoes made their way through the Jackson metro area.
that came in quick! #mswx pic.twitter.com/3cVPrLNgDE

— SE Lock and Key (@fondrenlock) May 4, 2021
@NWSJacksonMS Airport Rd #MSwx pic.twitter.com/S0Gmt4Cxa7

— Jamie Grissom (@jamiegrissom) May 4, 2021
NE JXN #mswx pic.twitter.com/Evs4PKdA22

— Blake Case (@Bakey_Jo) May 4, 2021
Video of tornado warned storm in southern Madison county just north of hinds @NWSJacksonMS pic.twitter.com/p5lcFgYcDA

— mason (@llaa5321) May 4, 2021
Earlier SW of Carthage MS ?@NWSJacksonMS? #mswx pic.twitter.com/PCYeuJXobU

— Chris (@ChrisFLTornado) May 4, 2021
Reports of downed trees and power lines continue to trickle in. Try to avoid traveling on the roads if at all possible and be cautious of debris on the roadways.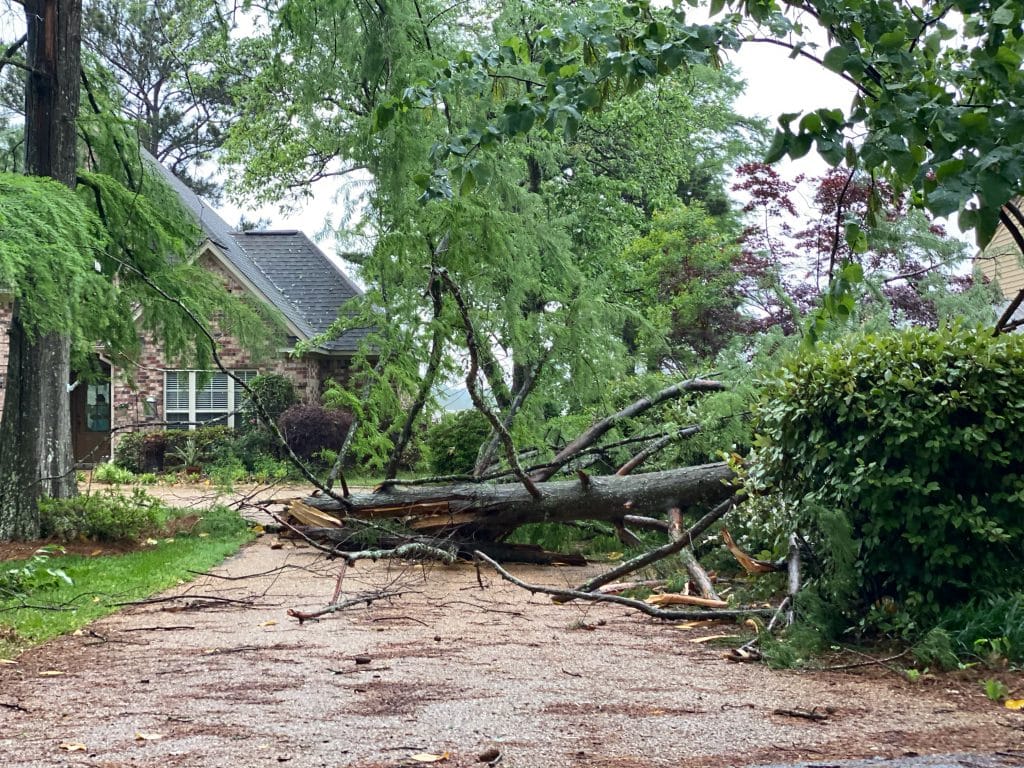 Storm update:
-Power lines/ trees down in Terry on Big Creek Rd. near Huntley. Awaiting arrival of Entergy.
-Entergy is on scene on US49S regarding downed power line. (Traffic not affected at this time)
-Reports of flooding in the Presidential Hills area on John F. Kennedy Dr.

— Hinds County Sheriff's Office (@CountyHinds) May 4, 2021
At this time (around 4 p.m.), over 100,000 Mississippians are without power as a result of the storms.
Continue to stay weather aware for the remainder of the day as severe storms remain possible throughout a large portion of Mississippi.
The post Look: Tornadoes pass through Jackson metro area, outages mount appeared first on SuperTalk Mississippi.