Popular singer, songwriter, and Tupelo native, Paul Thorn, along with his wife Heather, recently appeared together on the Grand Ole Opry.
In the following Facebook video the couple shared before the September 21st show, you can feel their excitement about performing in the legendary venue.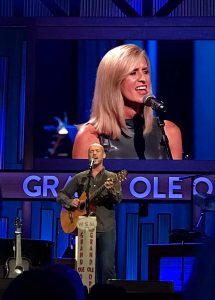 Heather has been a fitness instructor and personal trainer at the North Mississippi Health Services Tupelo Wellness Center for 23 years, Heather said performing at the Grand it was the experience of a lifetime, but she is "glad to be back at her day job.
Heather and Paul, who live in Nettleton and have been married for 22 years, sang "Breaking Up for Good Again" on the Grand Ole Opry stage. They also performed at the Americana Music Festival and a few other venues while in Nashville.
You can listen to the song in the video posted below.
Although Heather grew up singing in church, and has performed with Paul at charity shows, the Opry was her biggest stage by far. "It was amazing," she said. "I was very nervous, but the audience was very warm and receptive."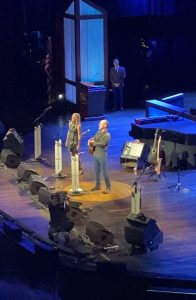 While there, they had the opportunity to meet several Opry regulars and other performers.
The song, "Breaking Up for Good Again", is about relationship troubles. "Which anyone who has been married for very long has had," said Heather. "Paul asked me to be a part of it, and it was a privilege and an honor."
The duet was released in August on Paul's new album, "Never Too Late To Call."
The post Mississippi couple performs at Grand Ole Opry appeared first on SuperTalk Mississippi.