Monday is the final day legislators can introduce general bills, and one Mississippi representative plans to put forth legislation that would place cameras in public school classrooms.
Representative Stacey Hobgood-Wilkes, R-Picayune, believes a teacher pay raise is imperative but there's more that can be done to improve classrooms across the state.
"It's just so much different from when I was in school. You know how schools are now with all of the issues teachers have to face," she said. "I actually have a bill that doesn't have a bill number yet, and it's probably going to be a controversial bill. But it's needed, and it's sad that it's needed. My bill puts cameras in classrooms."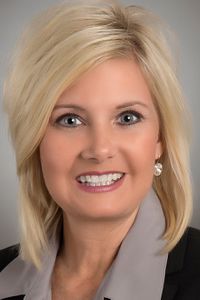 As the debate heats up over whether or not critical race theory (CRT) is being taught in classrooms, Hobgood-Wilkes believes her bill would hold teachers accountable.
"We have so much critical race theory being taught in our schools and different issues," she continued. "It holds teachers accountable. It also helps them with discipline. Parents can't come in there and say, 'my child didn't do that.'"
CRT, an academic concept that race is a social construct embedded in United States legal systems and social institutions, is something elected officials such as Speaker of the House Philip Gunn and Governor Tate Reeves have been vocal about banning. But according to State Superintendent of Education Dr. Carey Wright, there's no teaching of CRT in Mississippi schools.
"Let me reiterate. We are not teaching critical race theory in our social studies standards. Period. The end," Wright said in front of the Senate Education Committee last Wednesday.
According to Hobgood-Wilkes, if the bill passes, parents will be able to go online and watch their child's classroom live. Only the school administration will have access to recorded video if ever needed.
Multiple states, including Georgia and Texas, have passed laws that allow video cameras to be placed in some classrooms.
The post Mississippi representative wants cameras in public school classrooms appeared first on SuperTalk Mississippi.