On Tuesday, Mississippi's U.S. Senator Roger Wicker warned that Chinese defenses would outnumber the United States' by 2025.
During a Senate Armed Services Committee hearing Tuesday, Wicker questioned Admiral Philip S. Davidson, Commander of the United States Indo-Pacific Command (INDOPACOM).
Click here to watch the exchange.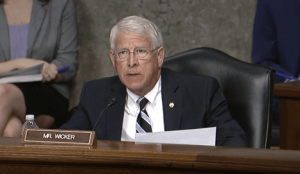 In his line of questioning, Wicker referenced a report predicting that by 2025 China would outmatch the U.S. in aircraft carriers and amphibious assault ships three to one and in modern multi-warfare combatant ships nine to one.
"If we don't make changes in our posture forward, it will demonstrate the Chinese have greater capacity than us," Davidson responded.
Wicker's comments follow reports that China is expected to increase its defense budget by 6.8% this year, well above what the U.S. is expected to achieve.
Davidson affirmed that the U.S. would have to redistribute funds from the base budget for the Defense Department to meet the goals of the Pacific Deterrence Initiative, which is designed to counter Chinese aggression in the region.
Wicker also stressed the importance for the United States to commit to defending Taiwan and preventing it from falling to China.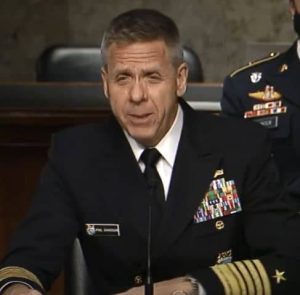 "How do you feel about our ability right now to defend Taiwan?" Wicker asked Davidson.
"I think our conventional deterrent is actually eroding in the region," Davidson said. "It's because of the vast advances…the Chinese have undertaken in both terms of capacity over the past twenty years and in the next few years the improvements they will make in their capabilities as well."
Wicker, who served as chairman of the Senate Seapower Subcommittee from 2015 to 2018, is a strong supporter of the United States Navy. He is the author of the SHIPS Act, which made it the policy of the United States to pursue a larger fleet.
The post Mississippi Senator issues warning of Chinese advancements in the Pacific appeared first on SuperTalk Mississippi.