The National Weather Service has upgraded the threat for severe weather across a large portion of the state up to a 'Level 4 – Moderate' risk. 
While the threat was upgraded in a select portion of Mississippi, the risk of severe weather exists across the entire state. A meteorologist with the NWS in Jackson explained that the biggest concern for the event is the likelihood of damaging winds that could reach up to 70 mph. Additionally, the NWS is warning that large golf-ball sized could be a possibility. 
The threat of tornadoes cannot be ruled out, according to NWS. As the storms arrive from Louisiana and Arkansas, the NWS provided the following timeline.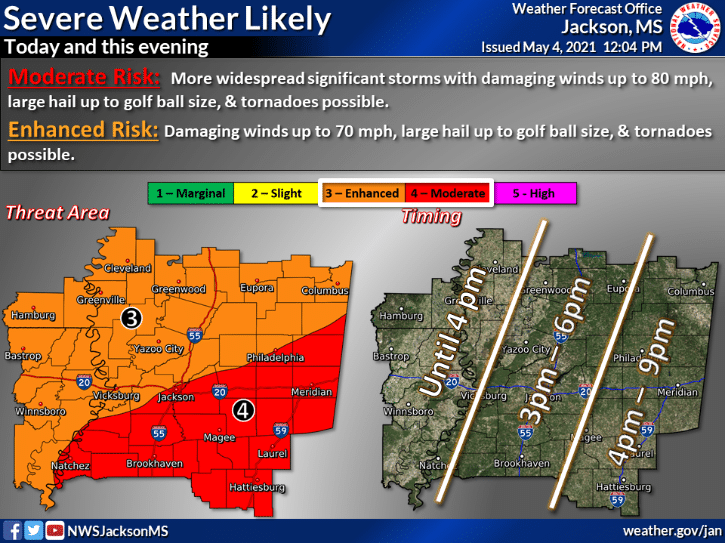 Flood threats are also active in several areas. If you come across a flooded road, it's critical to remember to 'turn around, down drown.'
Make sure you have your plan in place to get to the safest place in your home in the event of a tornado. This should be an interior room on a lower floor away from the windows.
The post Mississippi severe weather threat upgraded to 'Level 4' by NWS appeared first on SuperTalk Mississippi.