The Neshoba County Fair kicks off Friday, July 23rd, through Friday, July 30th.  Due to the pandemic, the fair was cancelled last year, but organizers are gearing up for an amazing 2021.
Of course there are rides, delicious food, exciting horse races, and concerts to enjoy, but the political speaking at Founders Square is the highlight of the week long event. That takes place on Wednesday, July 28th and Thursday, July 29th.
Here is a daily schedule of events: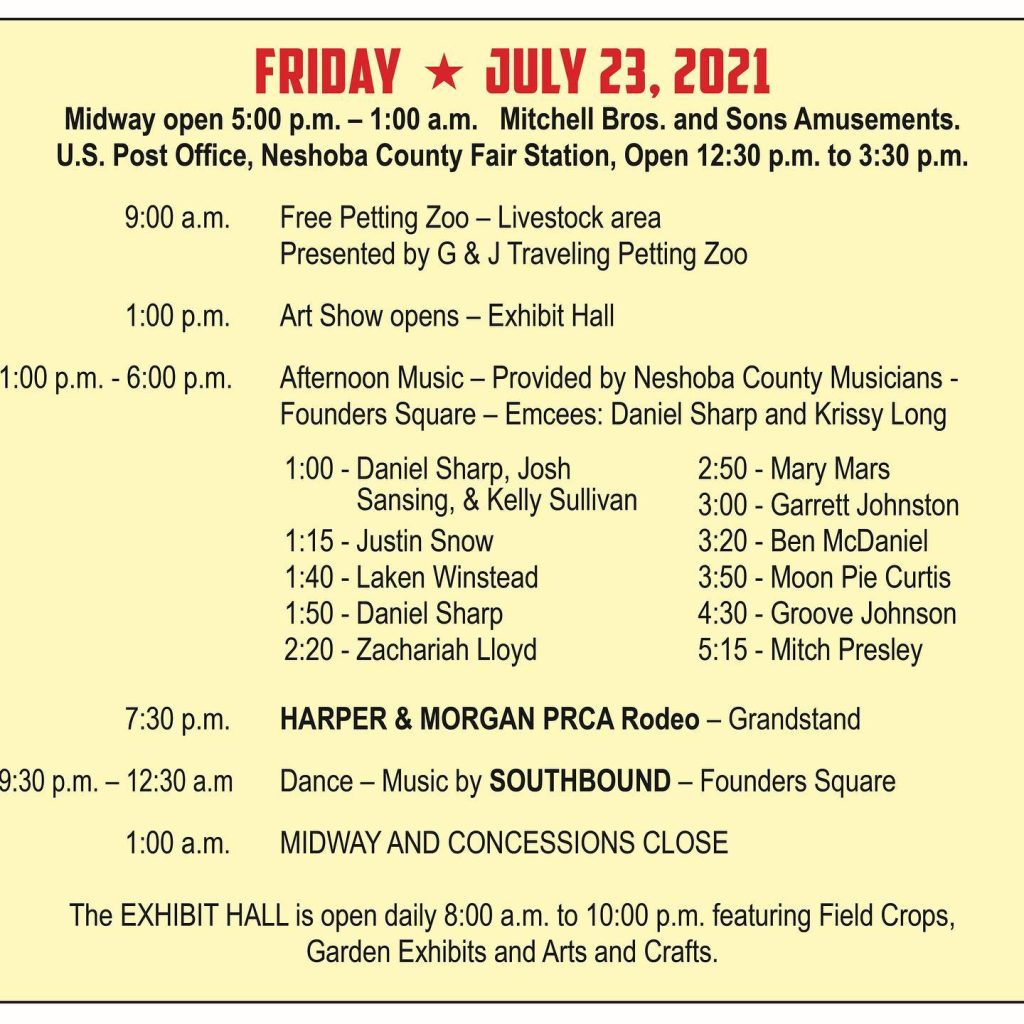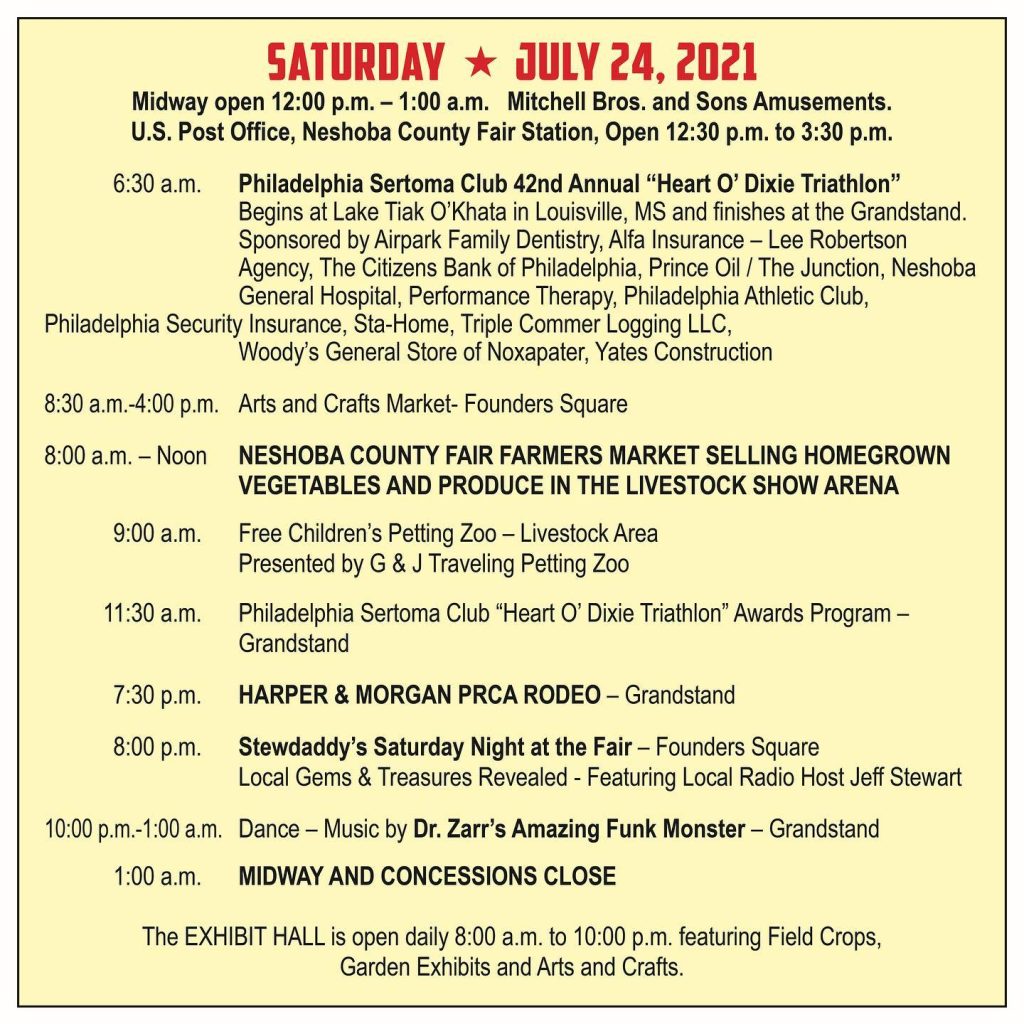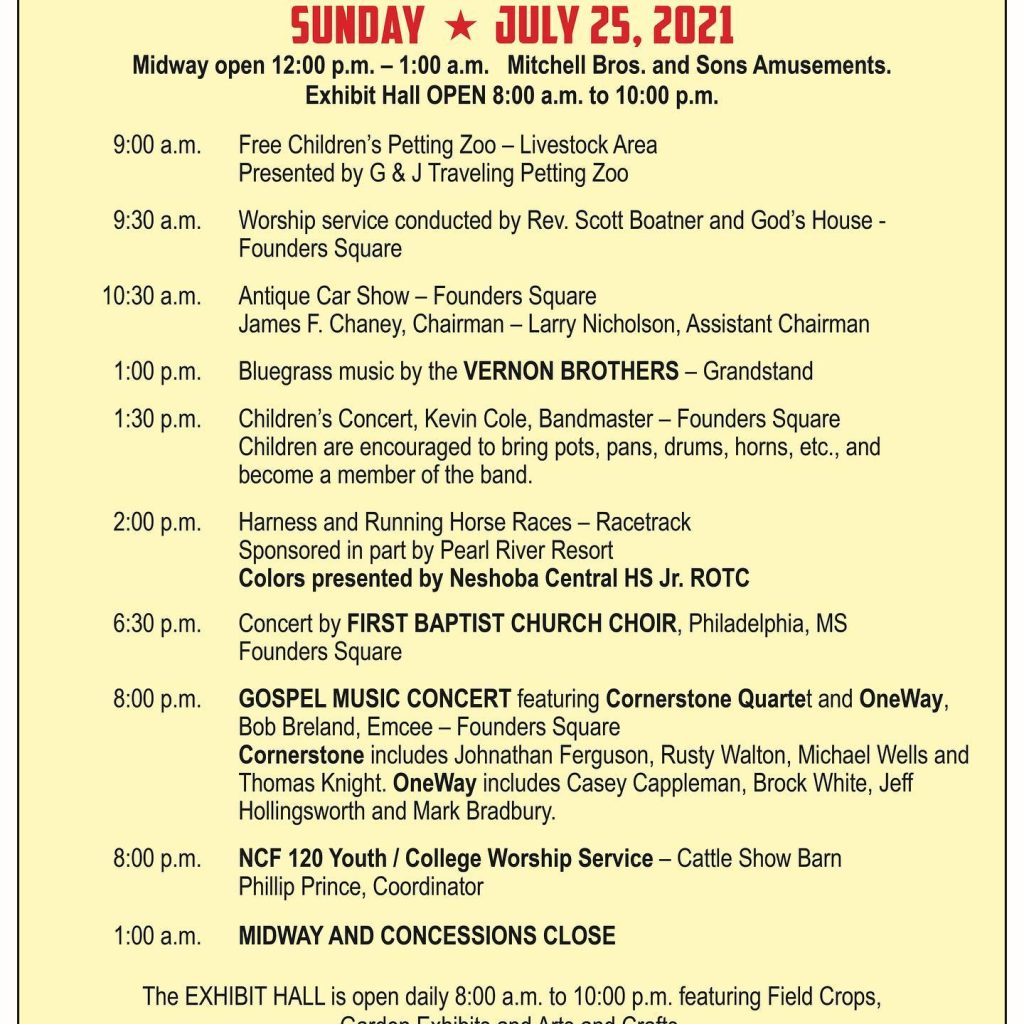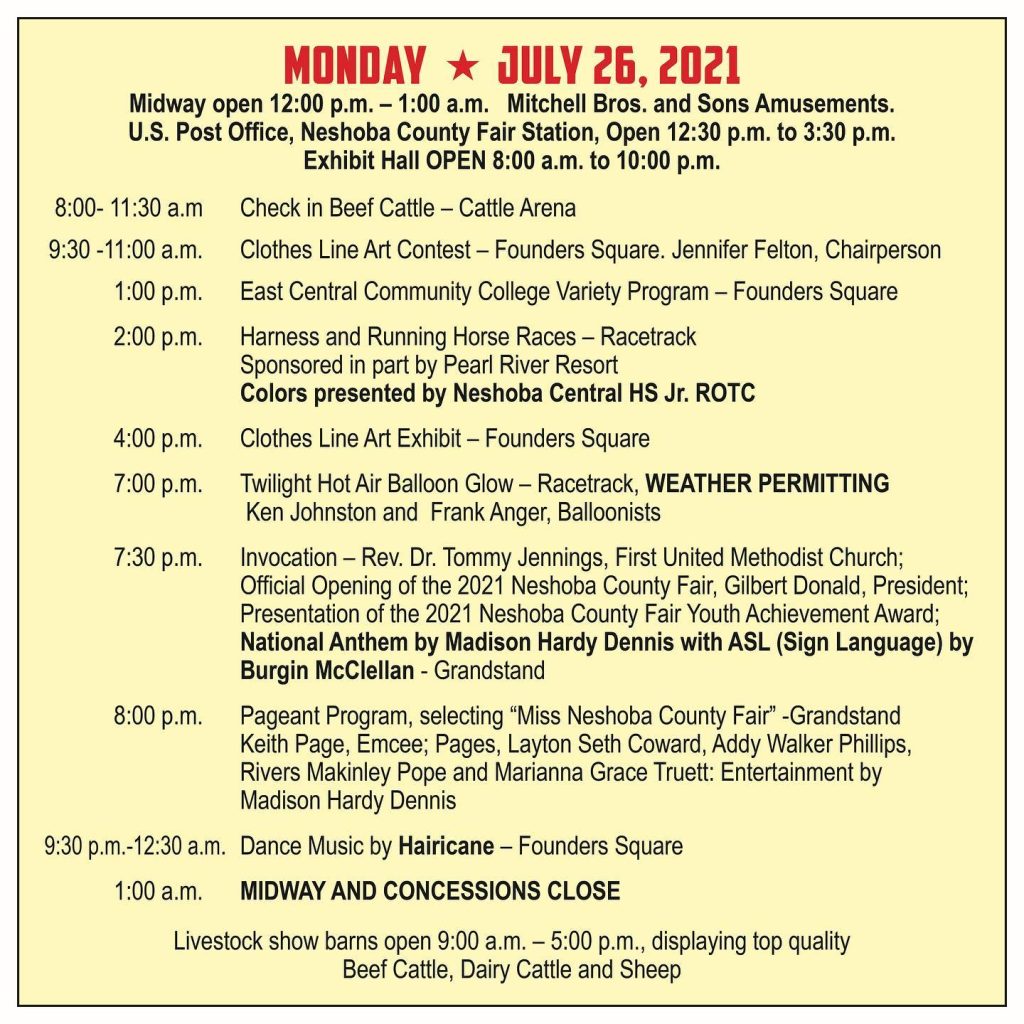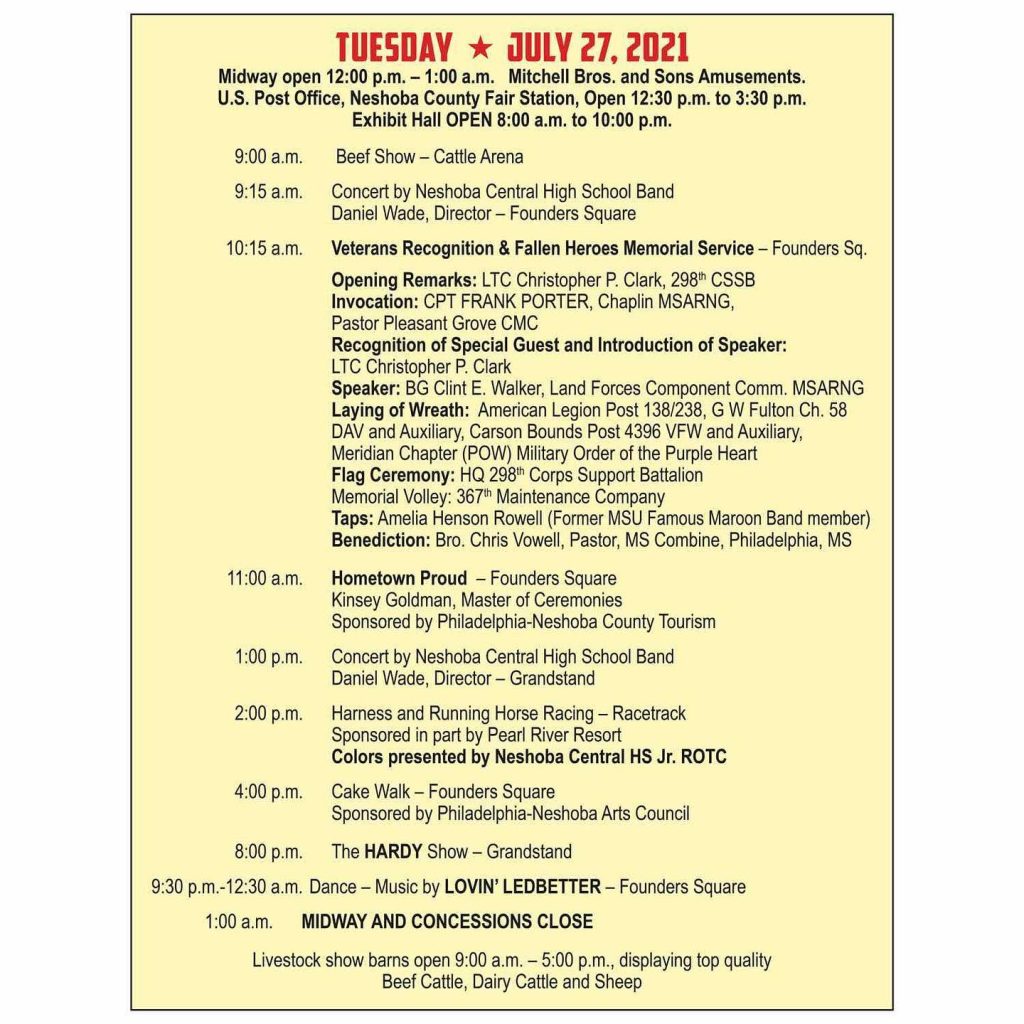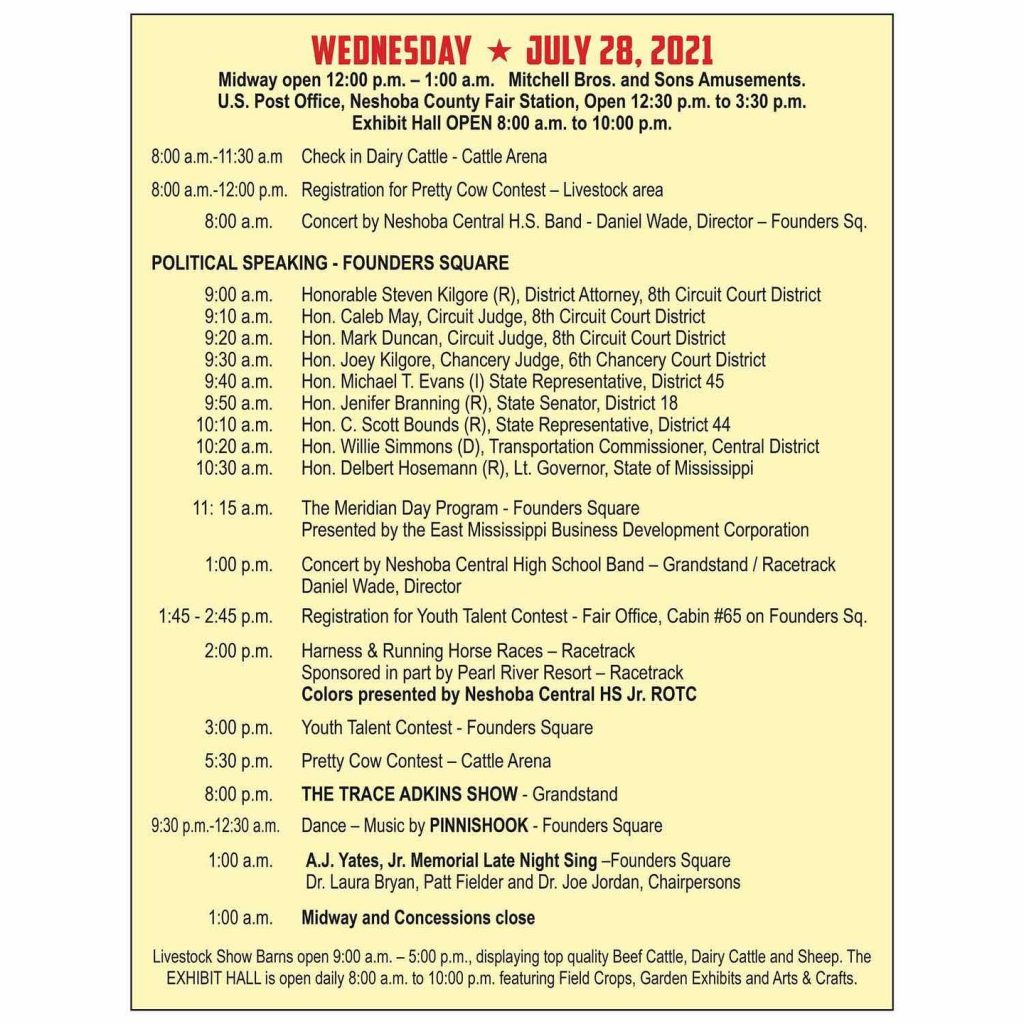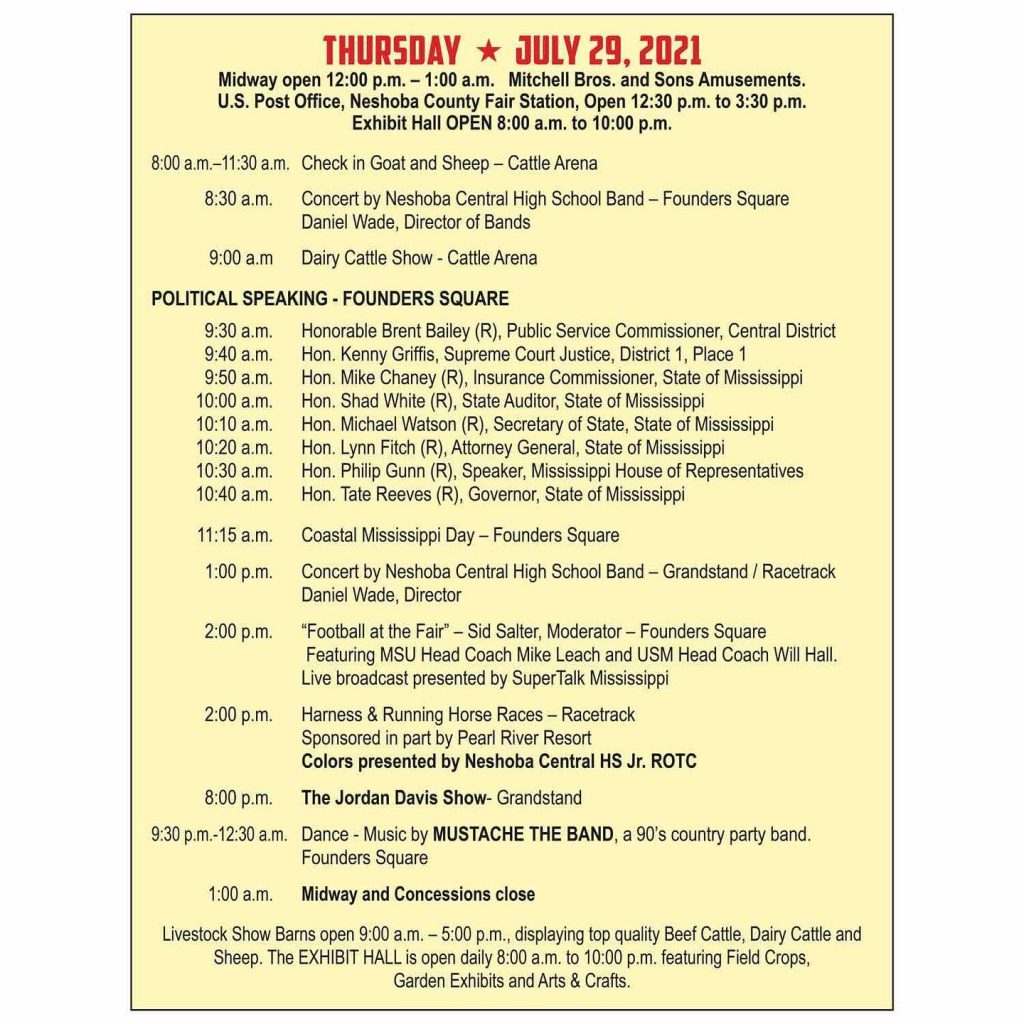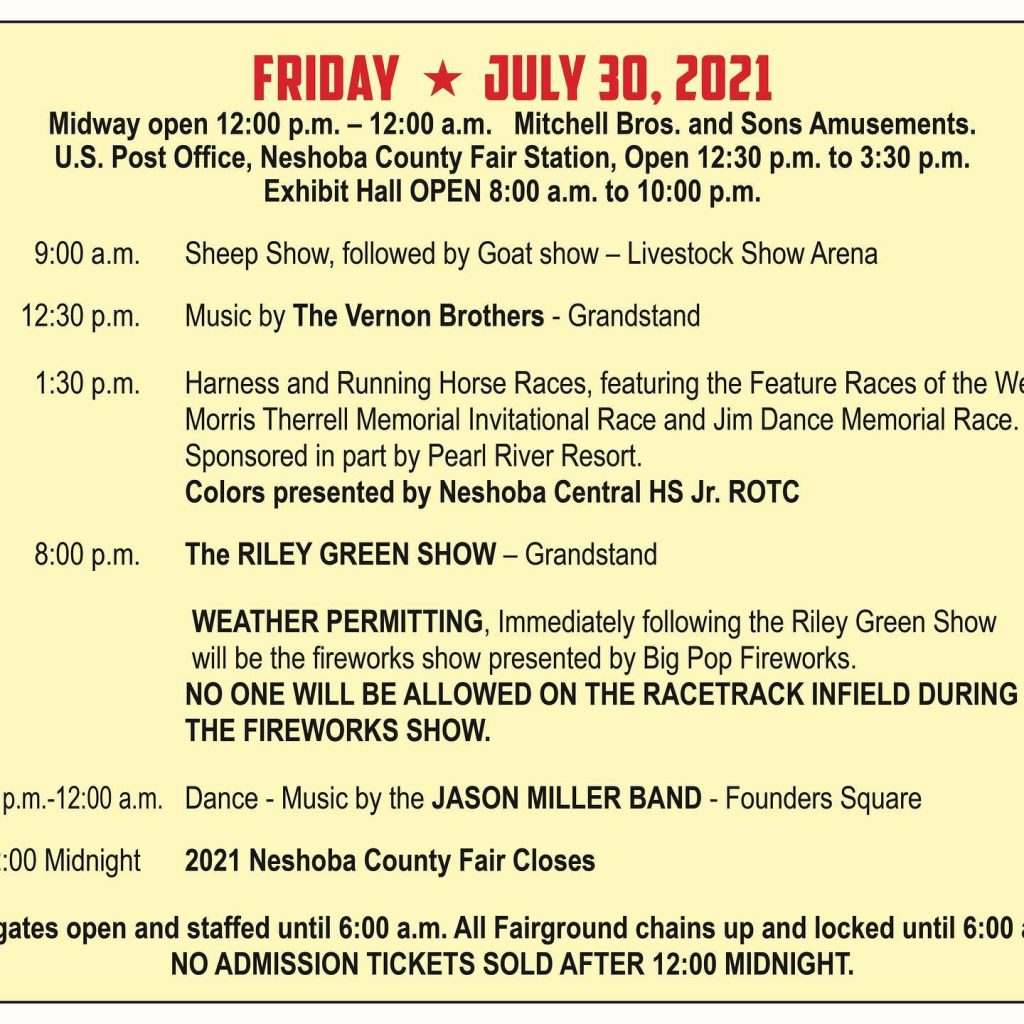 The post Mississippi's Giant Houseparty releases daily schedule appeared first on SuperTalk Mississippi.