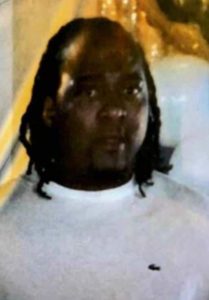 Demario Lamar Cotton is wanted for his alleged assault on a federal law enforcement officer by use of a deadly weapon in Jackson, MS, on Saturday. A federal arrest warrant was issued Sunday by the United States District Court for the Southern District of Mississippi after Cotton was charged with assaulting an FBI Special Agent.
The agent has been released from a hospital. He was assisting Jackson police during a traffic stop when the suspect, Demario Cotton, opened fire, and fled the scene.
Cotton has several aliases, including Kountry Kane, Demario Cotton, Demario L. Cotton, "Big Kountry". He is also a known member of the Gangster Disciples street gang and should be considered armed and dangerous.
Cotton is a black male, has black hair and brown eyes.  He is 6'2″ and weighs 250 pounds. He has several tattoos on his left arm along with the word THUG on his right hand and the word LIFE on his left hand.
The FBI is offering a reward of up to $50,000 for information leading to the arrest and conviction of Cotton.
If you have any information concerning Demario Cotton, please contact the FBI at 601-948-5000 or call your local authorities.
The post MS man sought by FBI for alleged assault on Special Agent appeared first on SuperTalk Mississippi.