After four days under 1,000, the Mississippi State Department of Health is now reporting 1,210 new cases of COVID-19. 
The latest report brings the state's total up to 278,532. With the confirmation of *24 additional deaths, 6,182 Mississippians have now passed away from the virus. 
*MSDH Note: 1 COVID-19 related death occurred on January 29, 2021, identified from death certificate reports.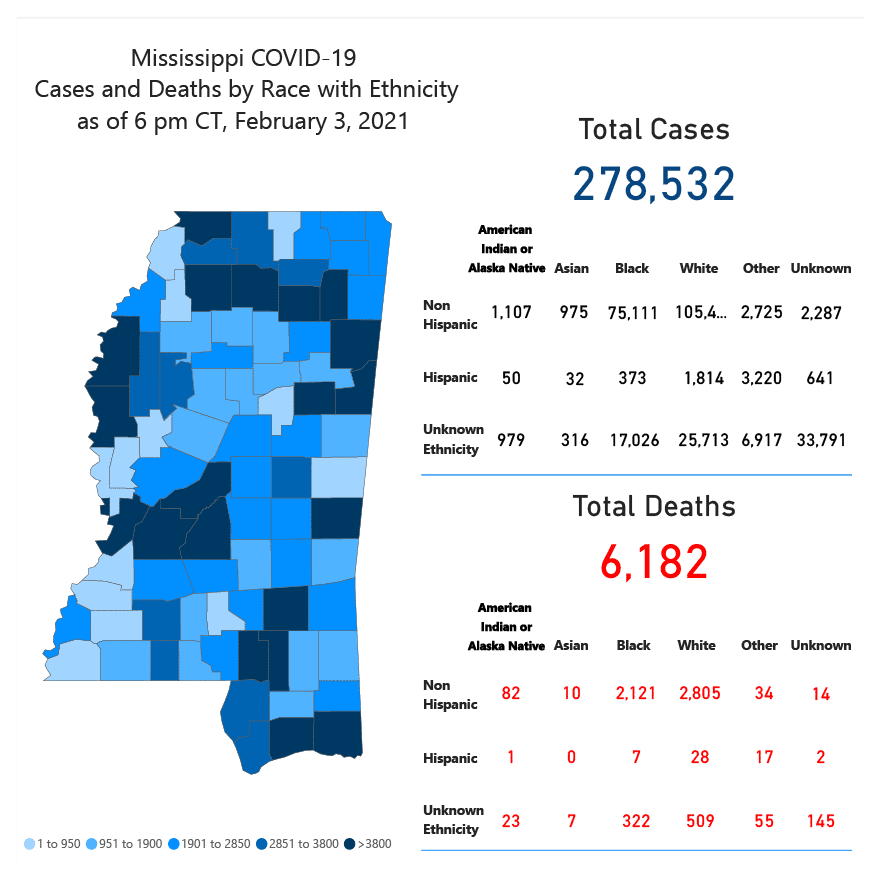 A welcomed trend continued in the latest data from the MSDH as overall hospitalizations continue to sharply decline.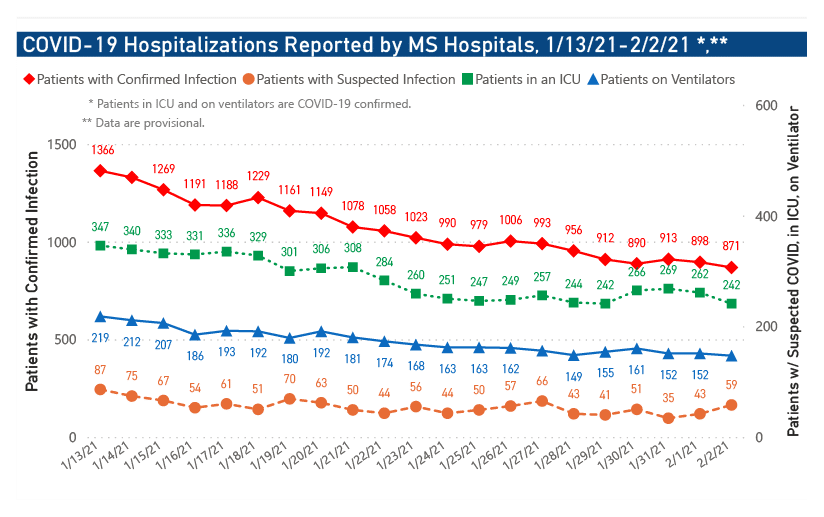 Estimated recovery numbers have not been updated for the week. To date, Mississippi has administered over 270,000 doses of the vaccine. 
Wednesday, Governor Tate Reeves extended the mask mandate that covers 75 of the state's 82 counties through March 3rd. 
The post MSDH confirms 1,210 new COVID-19 cases, 24 deaths appeared first on SuperTalk Mississippi.