The Mississippi State Department of Health is reporting 163 new cases of COVID-19.†
The latest report brings the stateís total number of cases up to 304,858. With the confirmation of *12 additional deaths, 7,013 Mississippians have passed away from the virus.†
*MSDH Note: 7 deaths occurred between January 1 and March 23, identified from death certificate reports.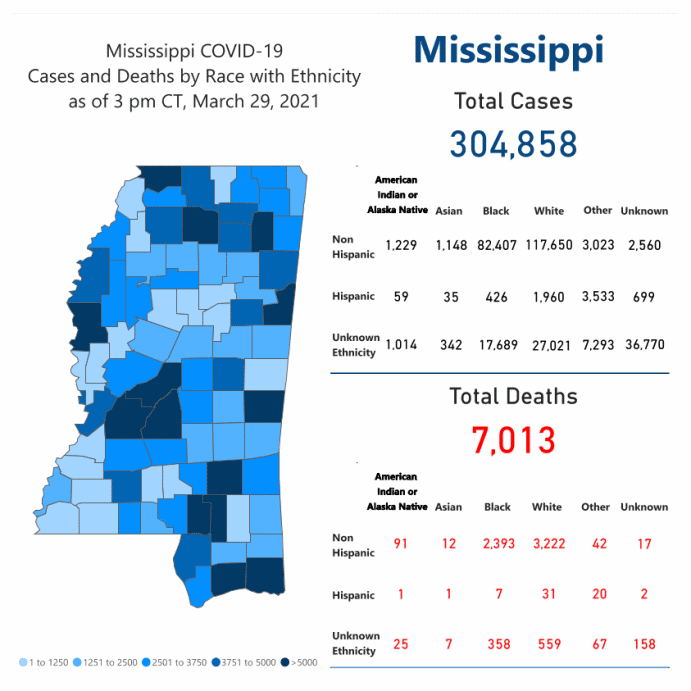 In the latest data from the MSDH, overall hospitalizations continued to decline and are approaching 200.†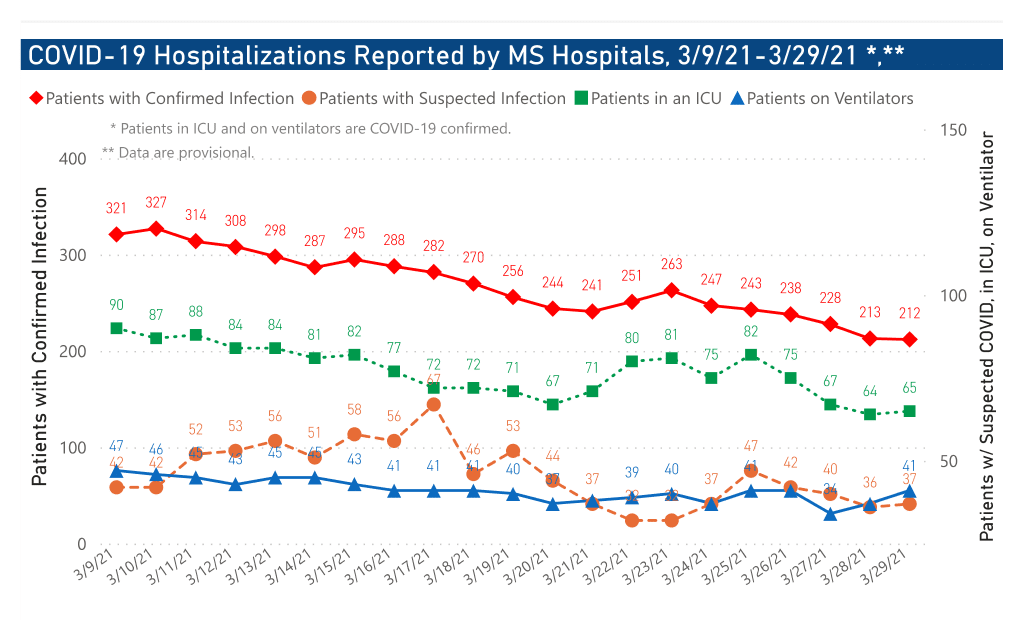 As of Monday, an estimated 292,872 Mississippians have recovered from COVID-19.†
Mississippi has now surpassed 1.2 million administered doses of the COVID-19 vaccine. Make your appointment at covidvaccine.umc.edu.†
Monday, the MSDH released updated guidelines for in-person worship services.†Those can be found, here.†
The post MSDH confirms 163 new COVID-19 cases, 12 deaths appeared first on SuperTalk Mississippi.