The Mississippi State Department of Health is reporting 270 new cases of COVID-19. 
The latest report brings the state's total number of cases up to 306,611. With the confirmation of 4 additional deaths, 7,077 Mississippians have passed away from the virus. 
Positive trends continue as Governor Tate Reeves explained Tuesday that the state's 7-day rolling average of new cases has declined by 90% since the peak of 2,400 in early January. Hospitalizations are down 88% from the peak, and both ICU bed and ventilator usage are down by 85%.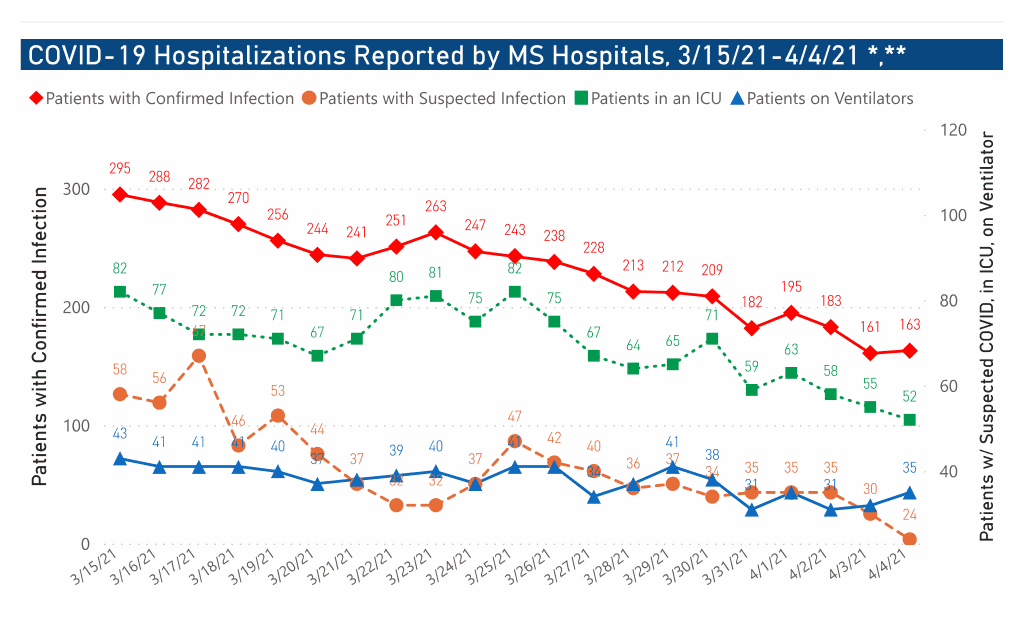 As of Monday, an estimated 295,569 Mississippians have passed away from the virus. 
Tuesday, Governor Reeves and several of the state's top health experts answered some of the most common questions surrounding the vaccine in an effort to battle hesitancy. The topics included the technology used in the vaccine, the development process, side effects and more.
The post MSDH confirms 270 new COVID-19 cases, 4 deaths appeared first on SuperTalk Mississippi.