This morning, the Mississippi State Department of Health reported 271 new cases of COVID-19. 
The latest report brings the state's total up to 305,417 cases. With the confirmation of *16 additional deaths, 7,048 Mississippians have passed away from the virus. 
*MSDH Note: 14 deaths occurred between June 7, 2020 and March 20, identified from death certificate reports.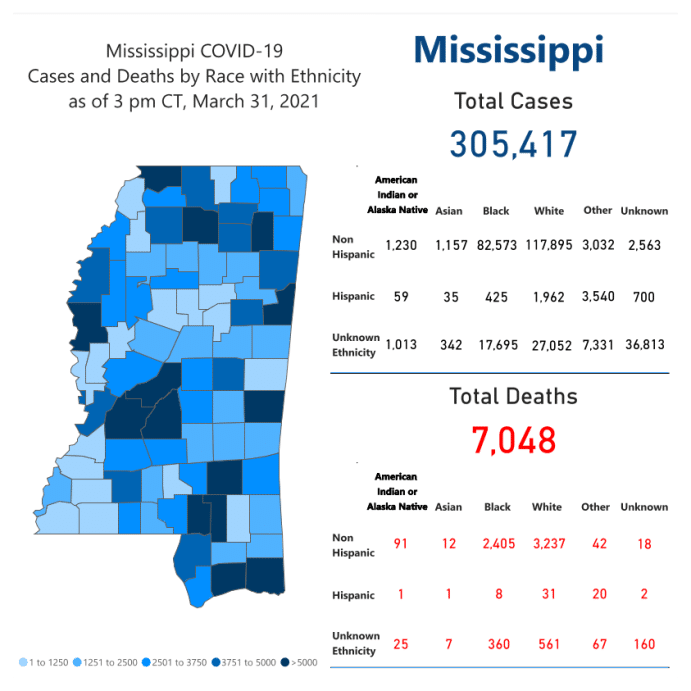 The latest data from the MSDH shows that overall hospitalizations have dipped below 200 for the first time since April 5, 2020.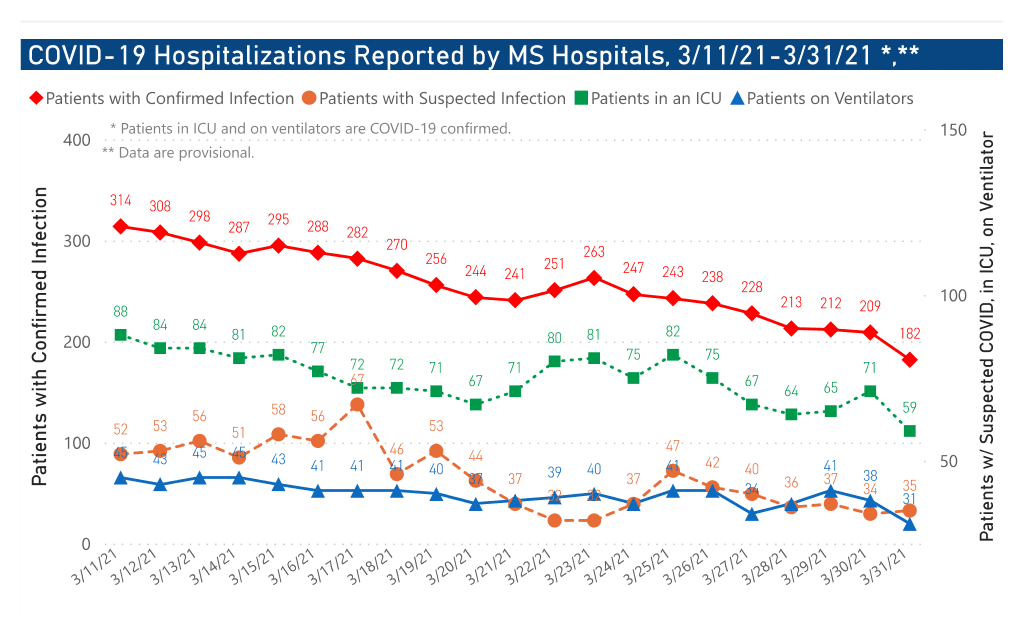 As of Monday, an estimated 292,872 Mississippians have recovered from COVID-19 and over 1.2 million doses of the vaccine have been administered in the state. Make your appointment at covidvaccine.umc.edu.
Ahead of Easter Sunday, be sure to review the MSDH's updated guidelines for faith-based gatherings. 
The post MSDH confirms 271 new COVID-19 cases, 16 deaths appeared first on SuperTalk Mississippi.