The Mississippi State Department of Health is reporting 275 new cases of COVID-19. 
The latest report brings the state's total number of cases up to 308,111. With the confirmation of 3 additional deaths, 7,122 Mississippians have passed away from the virus.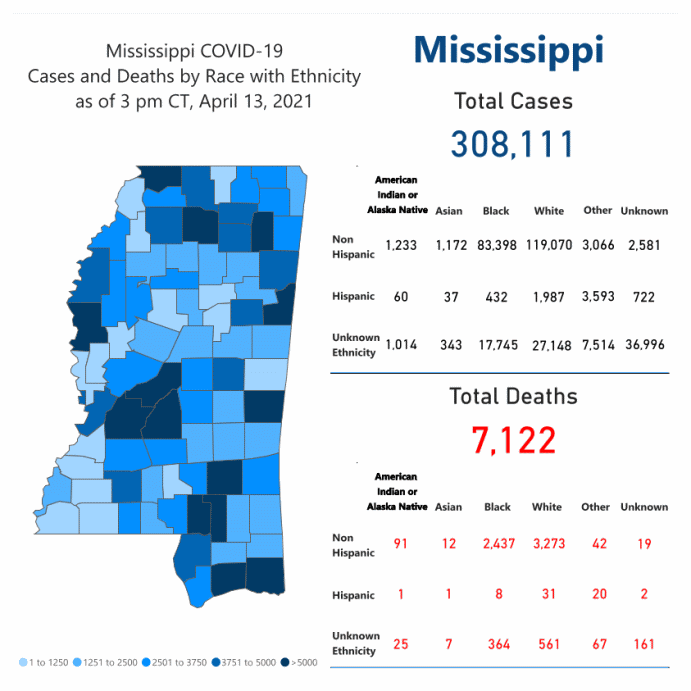 Overall hospitalizations remain steady in the latest data from the MSDH.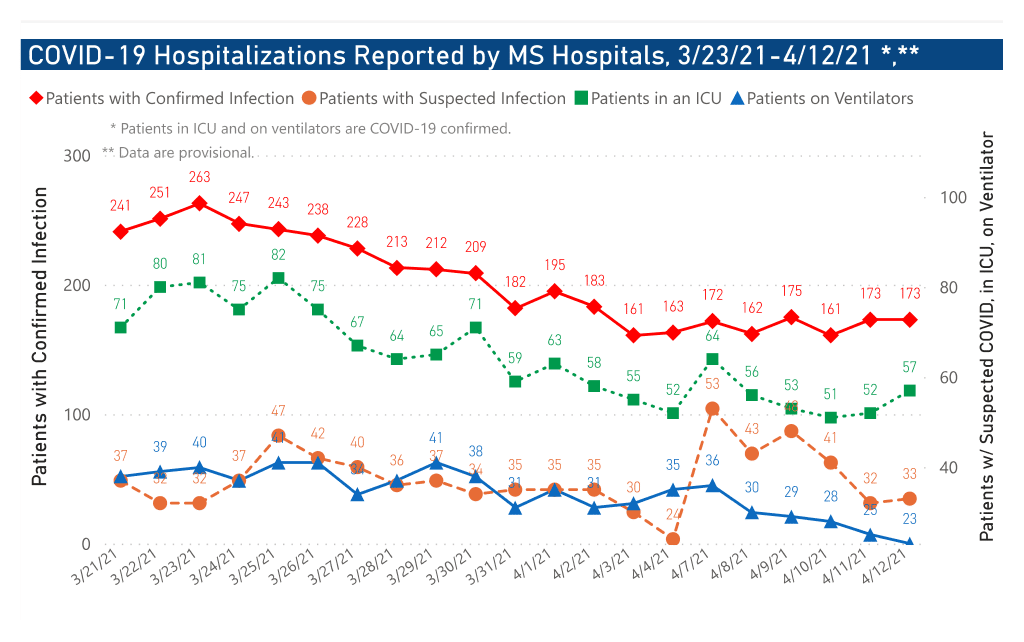 Tuesday, the MSDH reported 78 "breakthrough" cases of COVID-19. 
Defined as a positive case within an individual that has been fully vaccinated, these breakthrough cases represent a small fraction of the over 635,000 Mississippians that are fully vaccinated. One death has occurred as the result of a breakthrough case. 
Additionally, the MSDH has followed the recommendation of the CDC and FDA by pausing its distribution of the Johnson & Johnson vaccine after a few adverse reactions have been reported, but experts continue to stress the efficacy and safety of both the Pfizer and Moderna vaccines—both of which are administered through the state-run vaccination sites. 
The post MSDH confirms 275 new COVID-19 cases, 3 deaths appeared first on SuperTalk Mississippi.