The Mississippi State Department of Health is reporting 509 new cases of COVID-19. 
The latest report—which spans May 7-9th—brings the state's total number of cases up to 313,675. With the confirmation of 6 additional deaths, 7,234 Mississippians have passed away from the virus.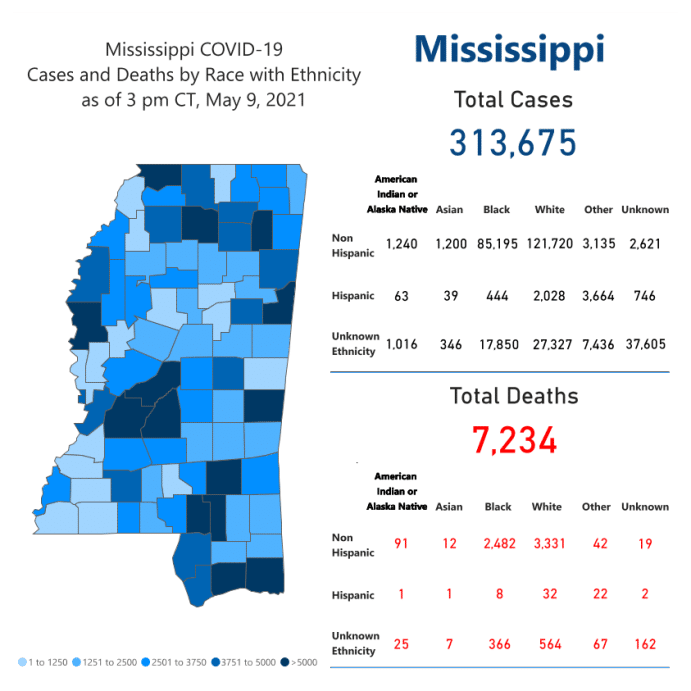 Overall hospitalizations remain below 175 in the latest MSDH data. 
As we enter a new week, Mississippi has administered nearly 1.77 million doses of the COVID-19 vaccine and 838,800 Mississippians are fully vaccinated. 
The number of shots given by week has continued to slow. 

The post MSDH confirms 3-day total of 509 new COVID-19 cases, 6 deaths appeared first on SuperTalk Mississippi.