The Mississippi State Department of Health is reporting a three-day total of 638 new COVID-19 cases and 3 additional deaths. 
The report—which covers Friday through Sunday—brings the state's total number of cases up to 310,987. To date, 7,178 Mississippians have passed away from the virus. 
After a brief rise above 200, overall hospitalizations dipped heading into to weekend which is currently the latest data posted on the MSDH website.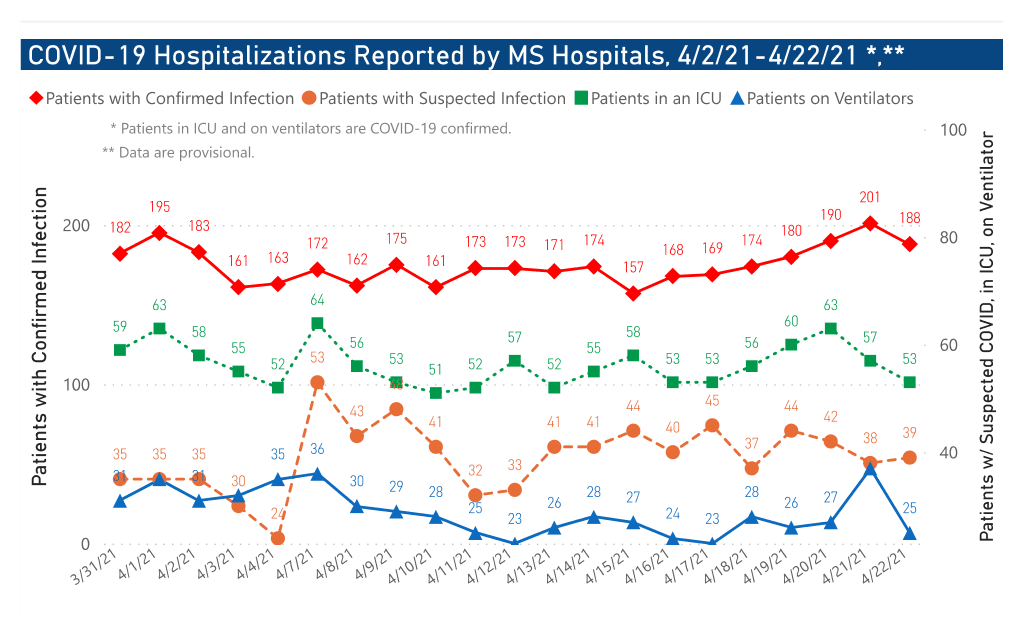 As a new week begins, Mississippi has administered over 1.6 million doses of the COVID-19 vaccine. Make your appointment at covidvaccine.umc.edu.
The post MSDH confirms 3-day total of 638 new COVID-19 cases appeared first on SuperTalk Mississippi.