The Mississippi State Department of Health is reporting 317 new cases of COVID-19. 
The latest report brings the state's total number of cases up to 303,942. With the confirmation of *6 additional deaths, 6,987 Mississippians have passed away from the virus. 
*MSDH Note: Two deaths occurred between March 14 and March 15, identified from death certificate reports.
While the state's 7-day rolling average has dipped below 300, overall hospitalizations did see a slight increase for the second straight day.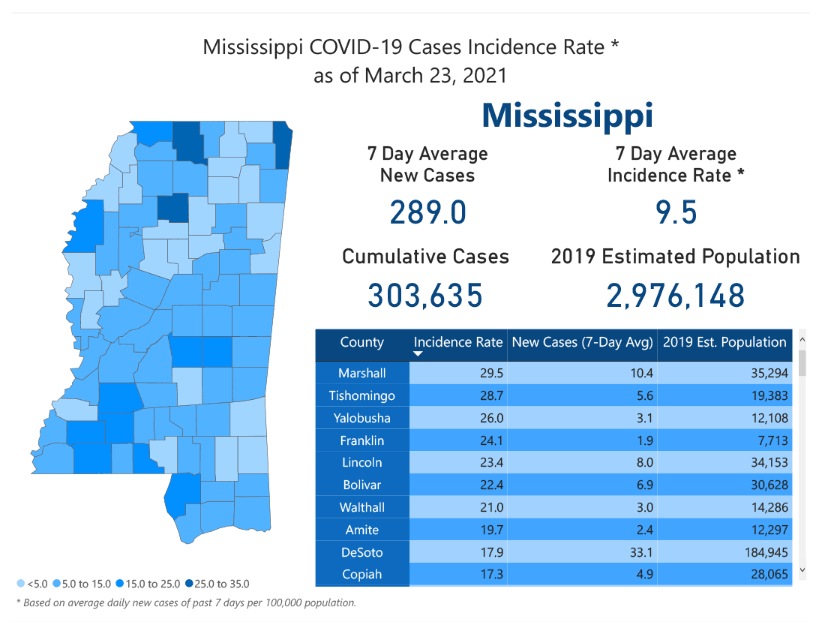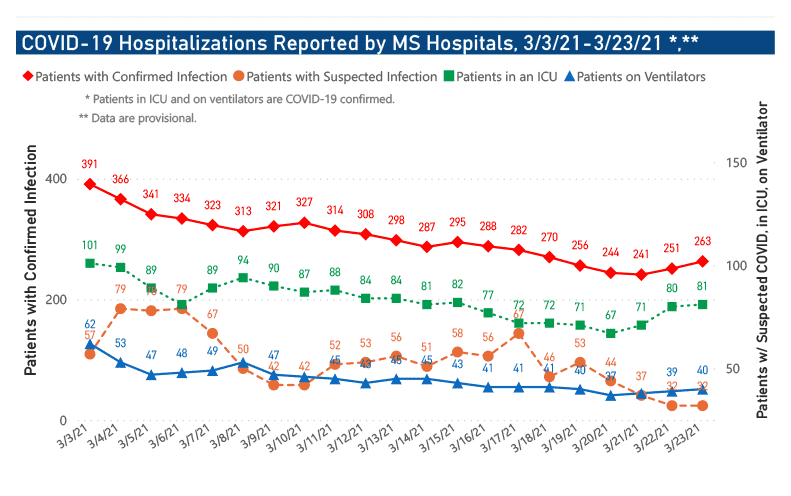 Updated MSDH data shows there have been 24 cases of the UK variant in Mississippi and one case of the South African variant. 
As of Monday, an estimated 290,537 Mississippians have recovered from COVID-19. 
Thousands of first-dose vaccine appointments remain available at covidvaccine.umc.edu.
The post MSDH confirms 317 new COVID-19 cases, 6 deaths appeared first on SuperTalk Mississippi.