The Mississippi State Department of Health is reporting 322 new cases of COVID-19. 
The latest report brings the state's total number of cases up to 301,924. With the confirmation of 2 additional deaths, 6,938 Mississippians have now passed away from the virus. 
Overall hospitalizations remain below 300 in the latest data from the MSDH.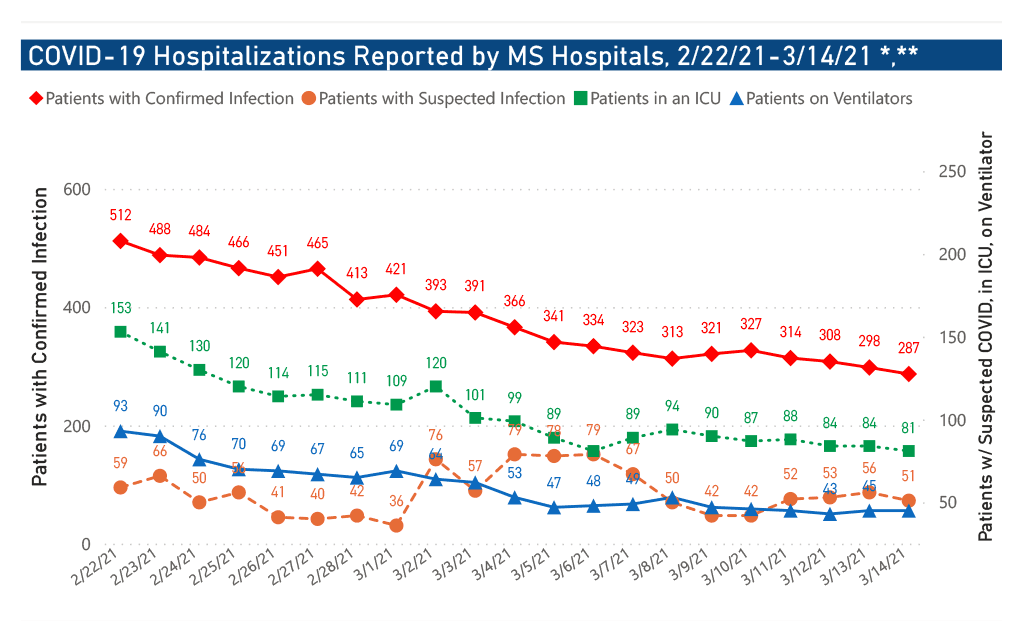 Vaccination sites across the state have reopened today after being closed Wednesday due to the severe weather event. As a reminder, all Mississippians are now eligible to be vaccinated. First dose appointments remain available at covidvaccine.umc.edu. To date, Mississippi has administered over 920,000 total doses of the vaccine. 
As of Monday, an estimated 287,341 Mississippians have recovered from COVID-19. 
The post MSDH confirms 322 new COVID-19 cases, 2 additional deaths appeared first on SuperTalk Mississippi.