The Mississippi State Department of Health is reporting 369 new cases of COVID-19. 
Today's report brings the state's total number of cases up to 301,250. With the confirmation of 27 additional deaths, 6,929 Mississippians have passed away from the virus. 
*MSDH Note: 22 deaths occurred between January 12 and March 11, identified from death certificate reports.
Overall hospitalizations continue to decline and have reached their lowest point since April 2020.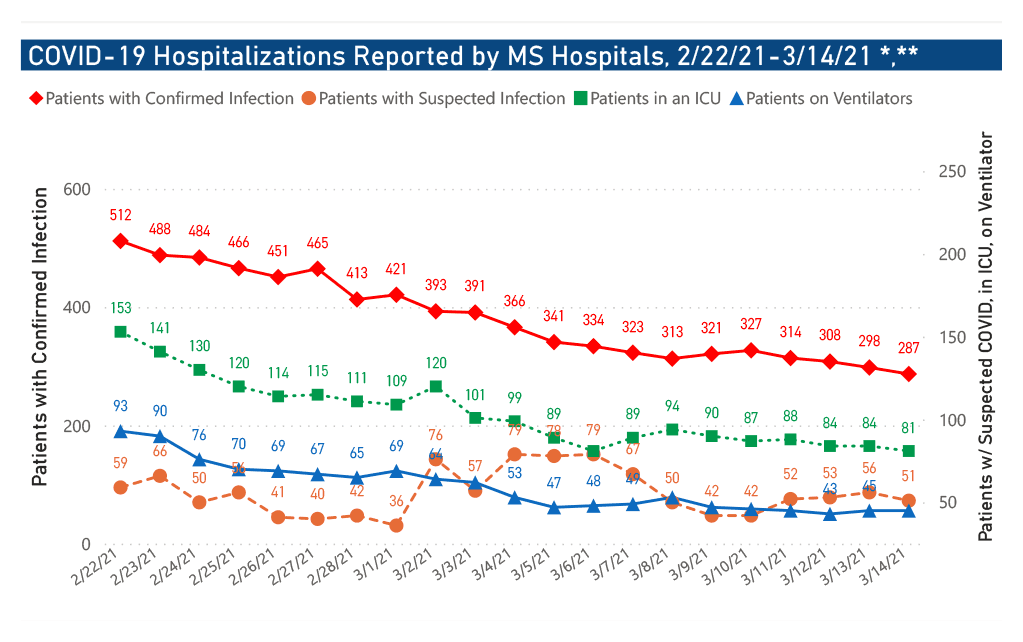 As of Monday, an estimated 287,341 Mississippians have recovered from CVOID-10. 
Today, Mississippi becomes just the second state in the country—along with Alaska—to open up vaccine eligibility to all residents. Schedule your appointment at covidvaccine.umc.edu.
The post MSDH confirms 369 new cases as vaccine eligibility opens to all appeared first on SuperTalk Mississippi.