The Mississippi State Department of Health is reporting 479 new cases of COVID-19.†
The latest report brings the stateís total up to 296,154. With the confirmation of *21 additional deaths, 6,764 Mississippians have passed away from the virus.†
*MSH Note: 6 deaths occurred between January 26 and February 23, identified from death certificate reports.
For the first time since early October, overall hospitalizations have dipped below 400.†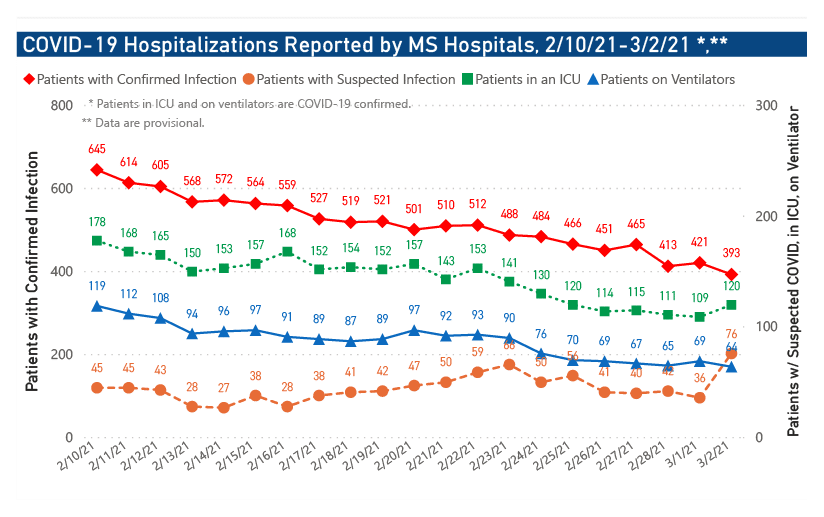 Active outbreaks in Mississippi long-term care facilities have dropped to 57 and an estimated 278,162 Mississippians have recovered from COVID-19.
Reminder: While local mandates may still exist, the state-issued mandates and restrictions on businesses have been rescinded by Governor Tate Reeves.
As the vaccine rollout continues in Mississippi, new first dose appointments are still available at covidvaccine.umc.edu.†
The post MSDH confirms 479 new COVID-19 cases, 21 deaths appeared first on SuperTalk Mississippi.