For the second straight Monday, the report from the Mississippi State Department of Health includes less than 100 new cases of COVID-19 and no additional deaths. 
The latest report of 70 new cases brings the state's total up to 306,158. To date, 7,055 Mississippians have passed away from the virus. 
Hospital data has not yet been updated in today's report. Heading into the weekend, overall hospitalizations remained below 200.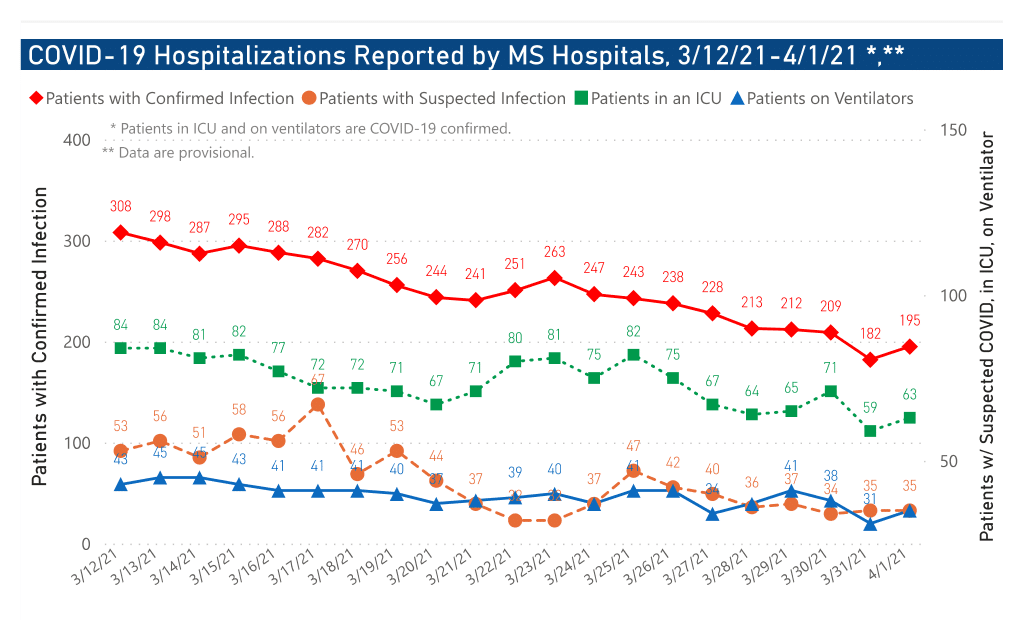 The number of active outbreaks in Mississippi long-term care facilities has dropped to 15. 
Over 1.3 million doses of the COVID-19 vaccine have been administered. Make your appointment at https://covidvaccine.umc.edu.
The post MSDH confirms 70 new COVID-19 cases, 0 deaths appeared first on SuperTalk Mississippi.