The Mississippi State Department of Health is reporting under 100 new cases of COVID-19. 
Following the trend of lower case reports on Mondays, the latest report of 79 new cases brings the state's total up to 304,695. No additional deaths were included in the report. To date, 7,001 Mississippians have passed away from the virus.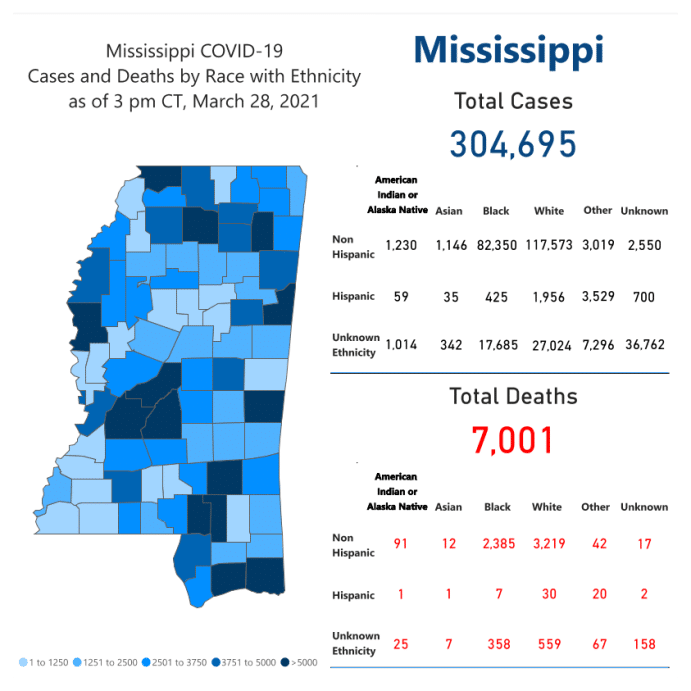 The number of active outbreaks has dropped to 19 after climbing above 200 back in January. 
Overall hospitalizations remain below 250.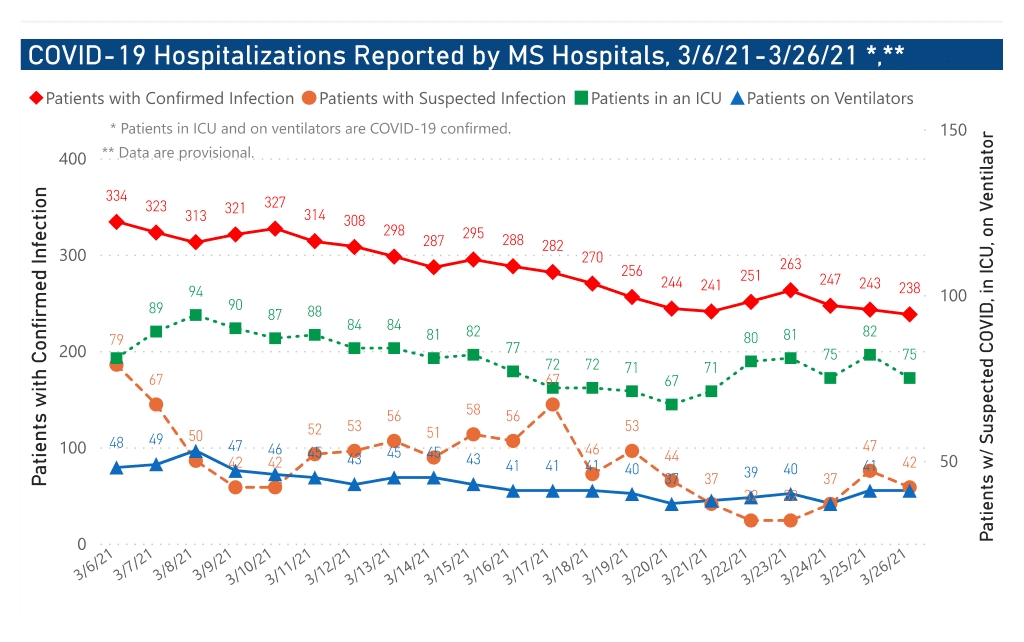 Mississippi is approaching 1.2 million administered doses of the COVID-19 vaccine. To schedule your appointment, visit covidvaccine.umc.edu.
Friday, the MSDH confirmed the presence of two separate California strains in Mississippi—four cases of B.1.427 variant and three cases of B.1.429 variant. 
A tweet from the MSDH states that, like other previously identified COVID-19 variant strains of concern, these strains have shown increased transmissibility, potential evidence of reduced protection from vaccines, and resistance to one or more monoclonal antibody treatments for COVID-19 infection.
The post MSDH confirms 79 new COVID-19 cases, no deaths appeared first on SuperTalk Mississippi.