Albeit on a Monday, which typically sees lower reports, the Mississippi State Department of Health is reporting the lowest one-day case count of 2021. 
The latest report of 544 new cases brings the state's total up to 287,980. With the confirmation of 2 additional deaths, 6,464 Mississippians have now passed away from the virus. 
The latest hospital data from the MSDH shows that overall hospitalizations are now below 600 for the first time since early November.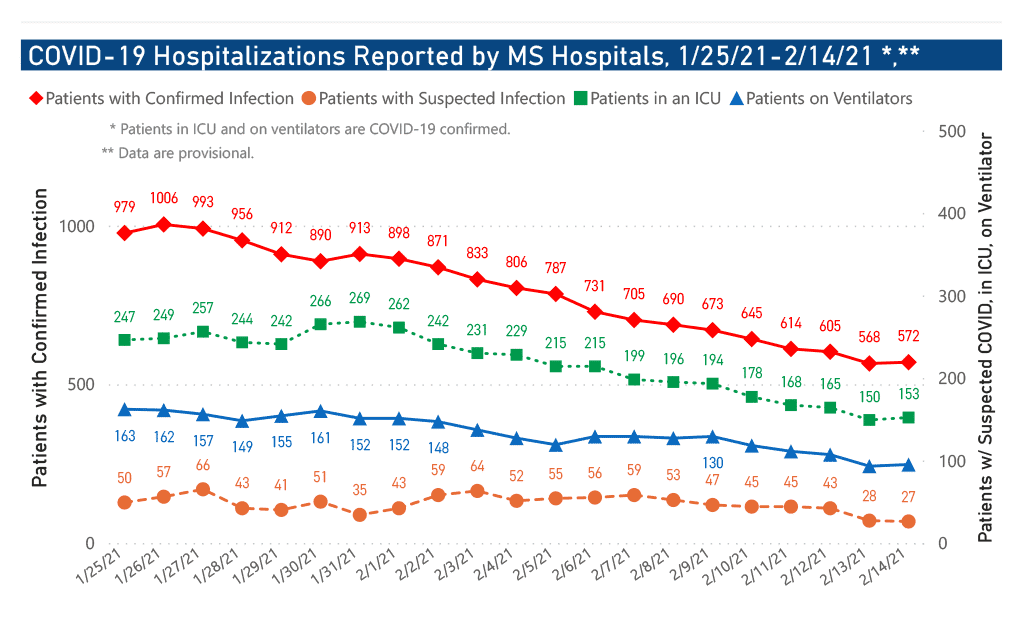 To date, over 440,000 doses of the COVID-19 vaccine have been administered in Mississippi. As a reminder, MSDH vaccination sites are closed today due to weather. If you had an appointment scheduled, the department will automatically reschedule your vaccination for the same time on a different day and send you notification about the change by phone, text or e-mail. Additionally, a chart of the rescheduled dates from the MSDH can be seen below.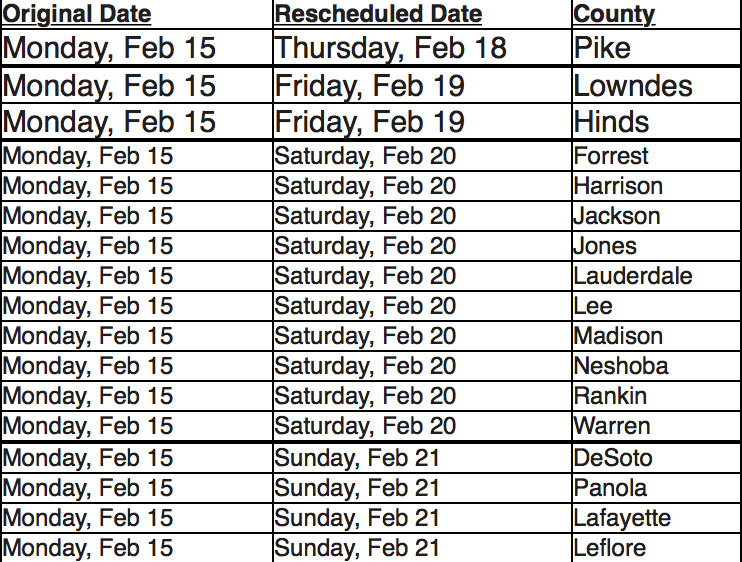 The post MSDH confirms lowest one-day rise of 2021 with 544 new cases appeared first on SuperTalk Mississippi.