The Mississippi State Department of Health has reported its lowest single-day COVID-19 case number since December 22.
Tuesday's report of 2,065 new cases brings the state's total number of cases to 770,522. With the confirmation of 93 additional deaths, 11,378 Mississippians have passed away from the virus. As of Sunday, 1,080 people with confirmed infection were hospitalized.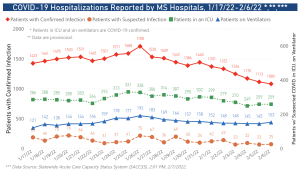 This afternoon from 2:30 to 4 p.m., a group of medical experts will be hosting a COVID-19 Virtual Town Hall to talk about the current state of the pandemic and what the future looks like.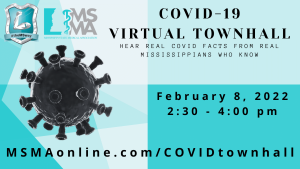 Currently, 1,495,543 in Mississippi are fully vaccinated. This does not include booster doses.
To view the full MSDH report from Tuesday, click here.
The post MSDH reports 2,065 new COVID-19 cases, 93 deaths appeared first on SuperTalk Mississippi.