On Wednesday, the Mississippi State Department of Health (MSDH) reported 5,940 new cases of COVID-19 in Mississippi.
The latest report brings the state's total number of cases to 737,607. With the confirmation of 126 additional deaths, 11,170 Mississippians have passed away from the virus. As of Tuesday, 1,370 people with confirmed infection were hospitalized.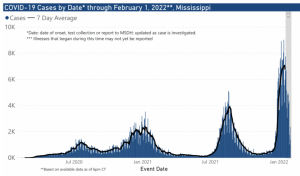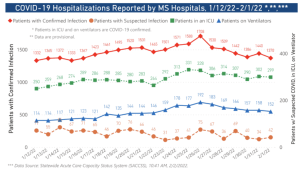 Currently, 1,490,308 in Mississippi are fully vaccinated. This does not include booster doses.
To view the full MSDH report from Wednesday, click here.
The post MSDH reports 5,940 COVID-19 cases, 126 deaths appeared first on SuperTalk Mississippi.