As Mississippi enters day five of the winter weather event, power outages are mounting once again. 
After outages had dropped to around 20,000 at one point, those numbers have grown exponentially since then with poweroutage.us now showing nearly 200,000 customers without power across the state as of Thursday morning.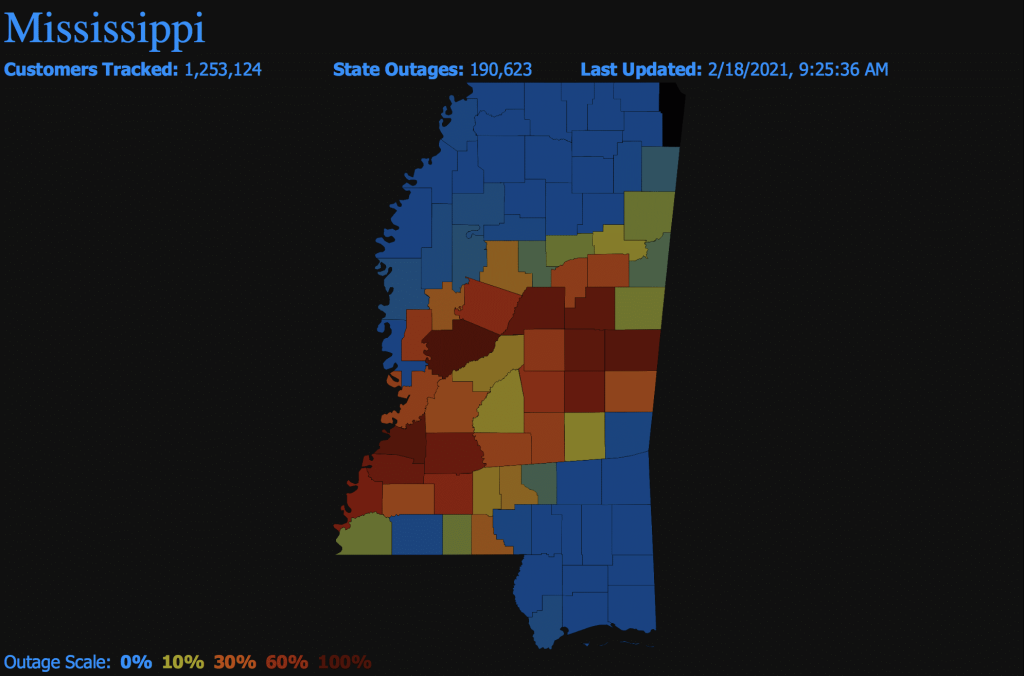 Outage maps for specific companies can be seen here:
Entergy states that customers who have lost power can help crews by unplugging electric heating and appliances and turning them back on gradually after power is restored. Taking this step will help avoid damaging the electric system through increased instantaneous demand when power is restored to homes and businesses.
Those with power are asked to limit usage to help reduce power demand.
The post Power outage numbers surge as winter weather continues appeared first on SuperTalk Mississippi.