A cease and desist order has been issued to a movie production company by Department of Public Safety Commissioner Sean Tindell. 
After images (like the one above) appeared on social media with actors on the set of the upcoming film "Paradise Highway" wearing official Mississippi Highway Patrol uniforms, Tindell sent the letter stating his concern that the production may "jeopardize or otherwise tarnish the hard-earned reputation and image of the MHP." Tindell notes that the photos show that the individuals are not wearing the uniform correctly and that the production has not received the proper clearance to use the MHP's official insignia—which is in violation of Mississippi code section 45-3-29. 
The full letter, obtained by SuperTalk News, can be seen below: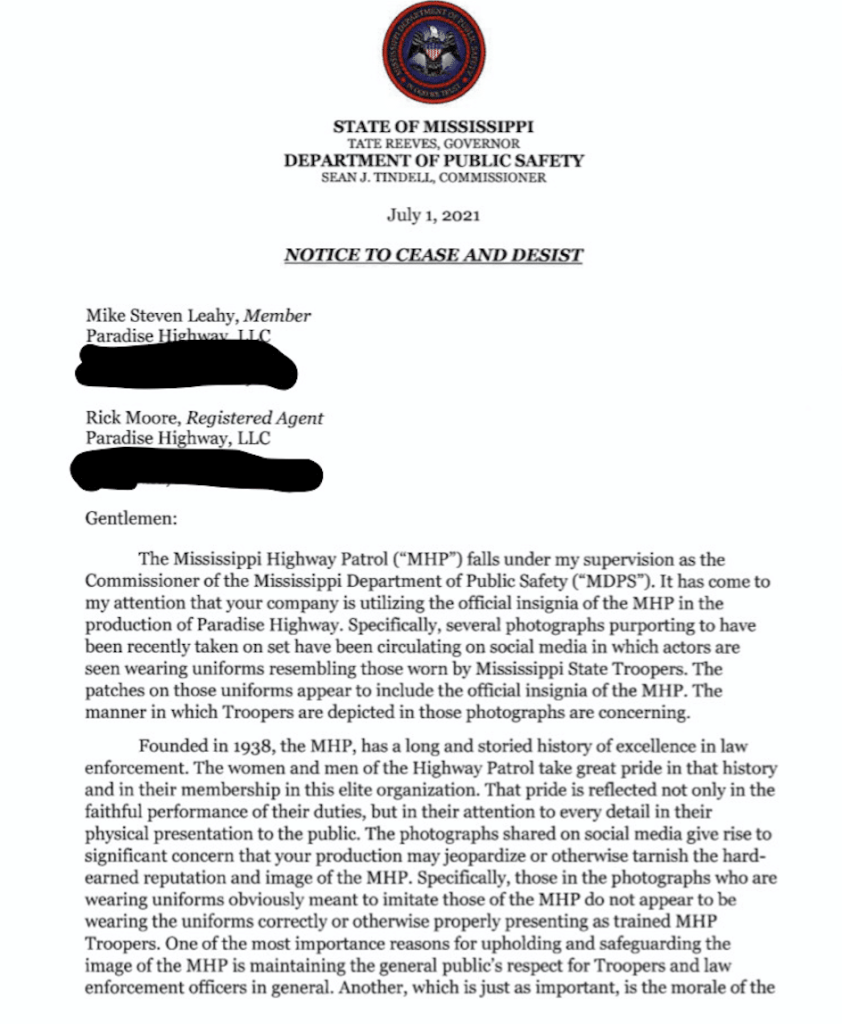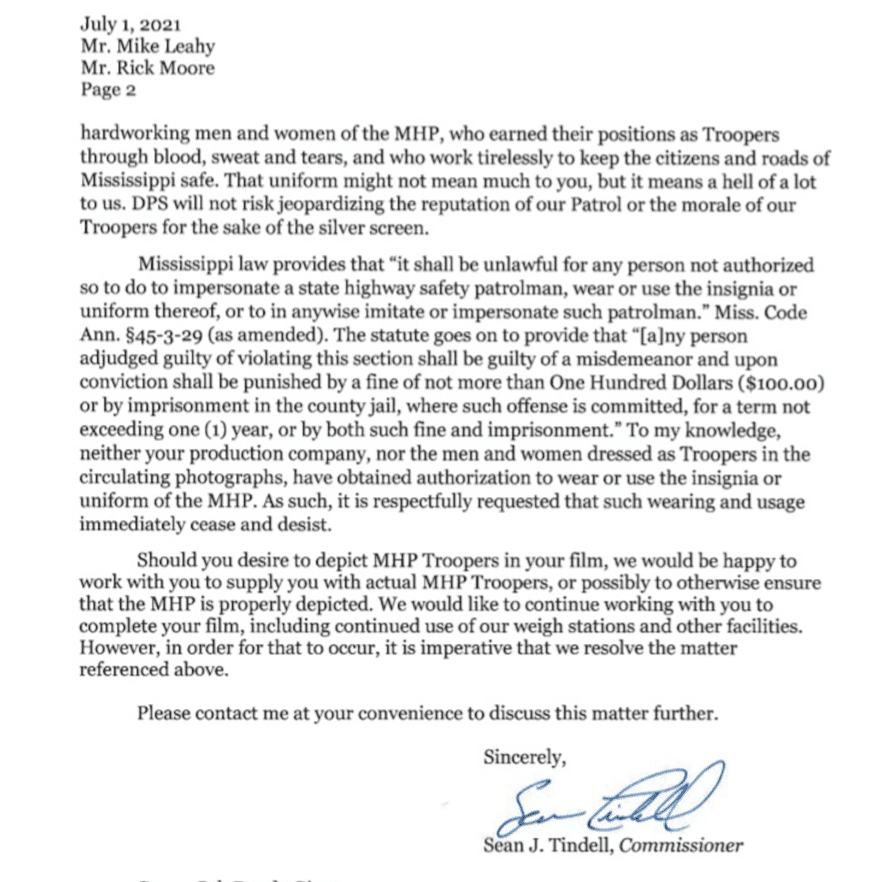 Paradise Highway is currently filming in Jackson and the Mississippi Delta. Directed by Anna Gutto, the film is set to star Mississippi native Morgan Freeman and Juliette Binoche. 
The post Production's use of MHP uniform prompts cease and desist letter appeared first on SuperTalk Mississippi.