One of the most important things you can do with the impending threat of severe weather is to find the safest place to go in case of a tornado. If you live in a mobile home or do not have a sturdy structure to go to, the Mississippi Emergency Management Agency has issued the following list of available storm shelters:
Forrest County: Forrest County Safe Room – 946 Sullivan Drive, Hattiesburg, MS 39401 – OPEN
Issaquena County: Issaquena Safe Room – 132 Court Street, Mayersville, MS  39113 – OPEN
Lee County: Joyner Elementary School – 1201 Joyner Avenue, Tupelo MS 38804 – OPEN
Lincoln County: Brookhaven Building – 1154 Beltline DR. Brookhaven, MS 39601 – OPEN
Oktibbeha County: Oktibbeha Co. SafeRoom – 985 Lynn Lane, Starkville, MS 39759 – OPEN
Rankin County: Rankin County Safe Room – 651 Marquette Road, Brandon, MS – OPEN
MEMA is encouraging those to wear masks if they go to one of the shelter/safe room locations.
The list, which will be updated throughout the day, can be found on MEMA's website. 
During a Facebook Live session, Logan Poole, a meteorologist with the NWS Jackson, explained that tornadoes are likely across several counties today. He went on to note that the forecasted conditions could support EF-2, EF-3 or even stronger storms. 
Additionally, he warned of other  "destructive threats" such as baseball-sized hail in some areas. Hail this size is large enough to break holes in the windows of your vehicle, your home and cause harm to you if you get struck by it. With strong winds, the risk of flying debris also exists.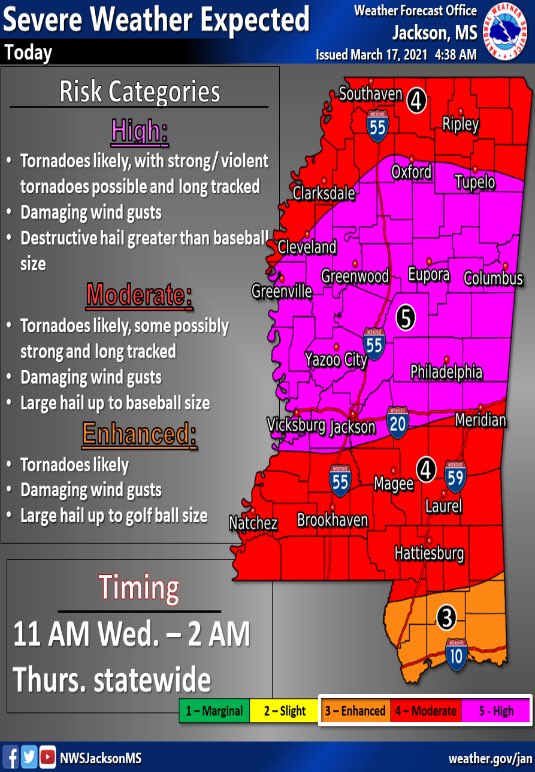 A tornado watch has been issued for the following counties.
Attala, Choctaw, Copiah, Hinds, Leake, Madison, Rankin, Scott, Simpson, Smith, Clarke, Jasper, Kemper, Lauderdale, Neshoba, Newton, Noxubee, Winston, Clay, Lowndes, Oktibbeha, Jefferson Davis, Lawrence, Lincoln, Marion, Covington, Forrest, Jones, Lamar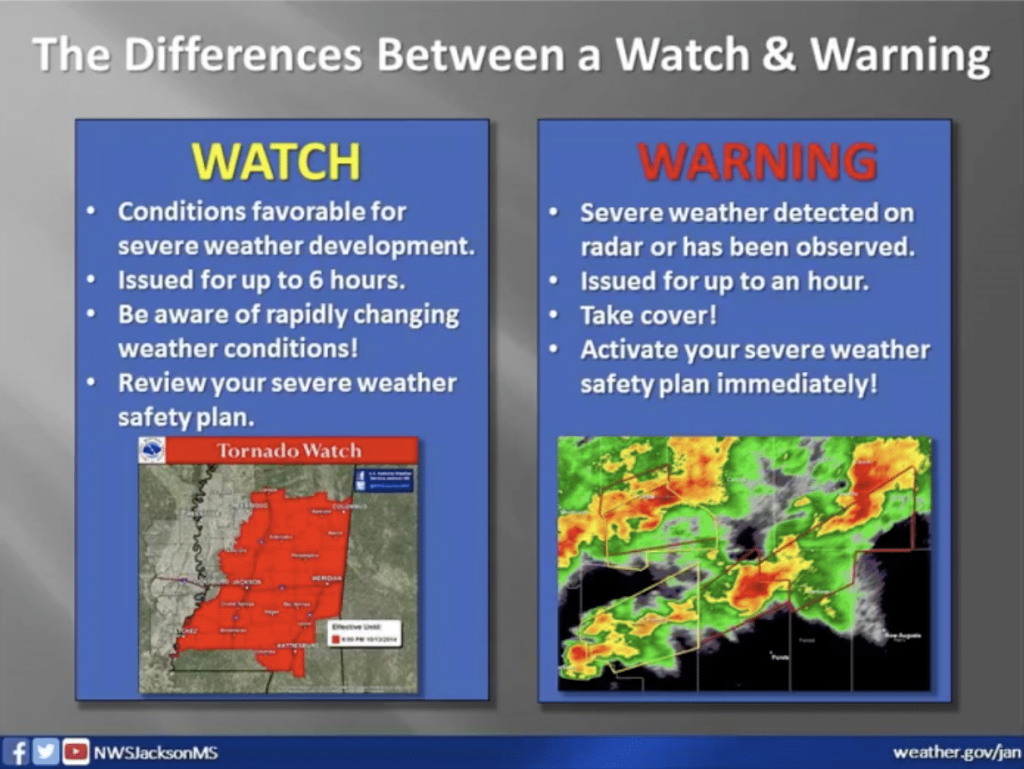 The post Storm shelters open, tornado watches issued in anticipation of severe weather appeared first on SuperTalk Mississippi.