Congressman Bennie Thompson has announced he is leaving the lawsuit he filed, in partnership with the NAACP, against former-President Donald Trump regarding the January 6th attack on the U.S. Capitol. In early July, Thompson was selected by House Speaker Nancy Pelosi as Chair of the Select Committee to investigate the attack.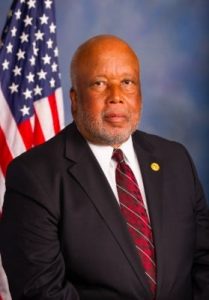 Thompson stated, "In an effort to avoid even the appearance of a conflict, I have dismissed my claim in the lawsuit that I brought to address the events of January 6, 2021. And, I will refrain from sharing information that I acquire as Chair of the Select Committee that is not already available to the public or to members of Congress."
The lawsuit was filed in February in Federal District Court in Washington, D.C. by the NAACP and civil rights law firm Cohen Milstein Sellers & Toll. The federal lawsuit was filed against against former President Donald Trump, Rudy Giuliani, the Proud Boys, and Oath Keepers for inciting violence.
According to the NAACP, the suit accuses Trump, Giuliani, and the two groups of conspiring to incite a violent riot at the U.S. Capitol on January 6th, with the goal of preventing Congress from certifying the 2020 presidential election. The lawsuit alleges that, by preventing Congress from carrying out its official duties, Trump, Giuliani, and the named groups directly violated the 1871 Ku Klux Klan Act.
When the lawsuit was filed, Thompson stated, "January 6th was one of the most shameful days in our country's history, and it was instigated by the President himself. His gleeful support of violent white supremacists led to a breach of the Capitol that put my life, and that of my colleagues, in grave danger. It is by the slimmest of luck that the outcome was not deadlier. While the majority of Republicans in the Senate abdicated their responsibility to hold the President accountable, we must hold him accountable for the insurrection that he so blatantly planned. Failure to do so will only invite this type of authoritarianism for the anti-democratic forces on the far right that are so intent on destroying our country."
NAACP President and CEO, Derrick Johnson said, "Donald Trump needs to be held accountable for deliberately inciting and colluding with white supremacists to stage a coup, in his continuing efforts to disenfranchise African-American voters. The insurrection was the culmination of a carefully orchestrated, months-long plan to destroy democracy, to block the results of a fair and democratic election, and to disenfranchise hundreds of thousands of African-American voters who cast valid ballots. Since our founding, the NAACP has gone to the courthouse to put an end to actions that discriminate against African- American voters. We are now bringing this case to continue our work to protect our democracy and make sure nothing like what happened on January 6th ever happens again."
The post Thompson withdraws from Trump lawsuit, but lawsuit still in play appeared first on SuperTalk Mississippi.