Radar Image courtesy of NOAA
A tropical storm warning has been issued for the Mississippi Gulf Coast as officials continue to track the formation of what's currently being called a potential tropical cyclone. 
While the storm does not have a name as of Thursday afternoon, the National Hurricane Center anticipates that tropical storm conditions are expected to begin Friday and continue throughout the weekend.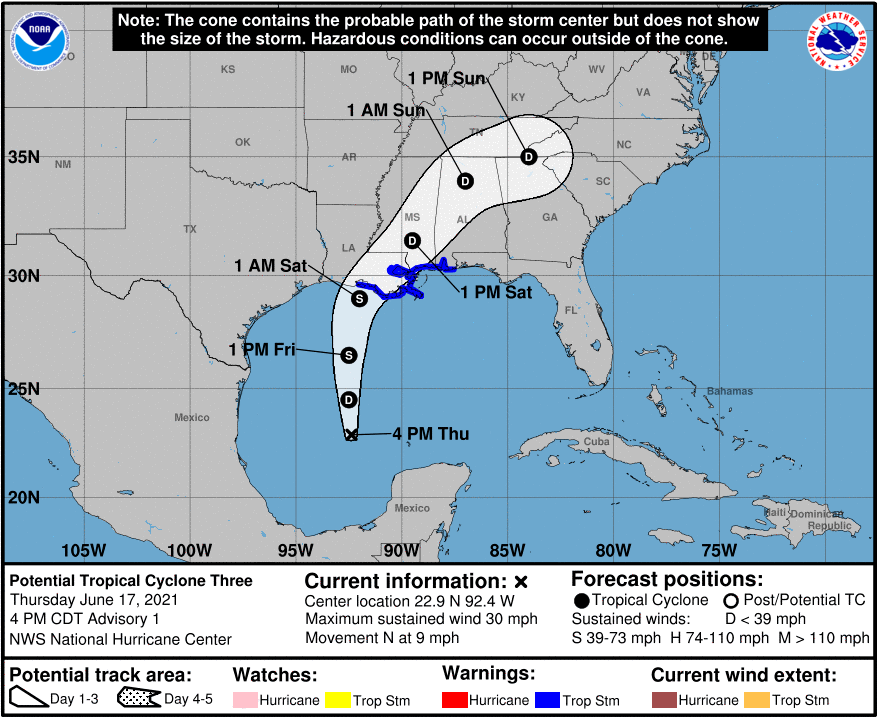 As the storm moves, heavy rainfall is the main threat with the Mississippi Emergency Management Agency stating that 4-8 inches of rainfall could occur with the potential for up to 12 inches in some areas. Winds associated with the storm are currently projected to reach 40 mph. Additionally, storm surges are also a concern as the storm approaches.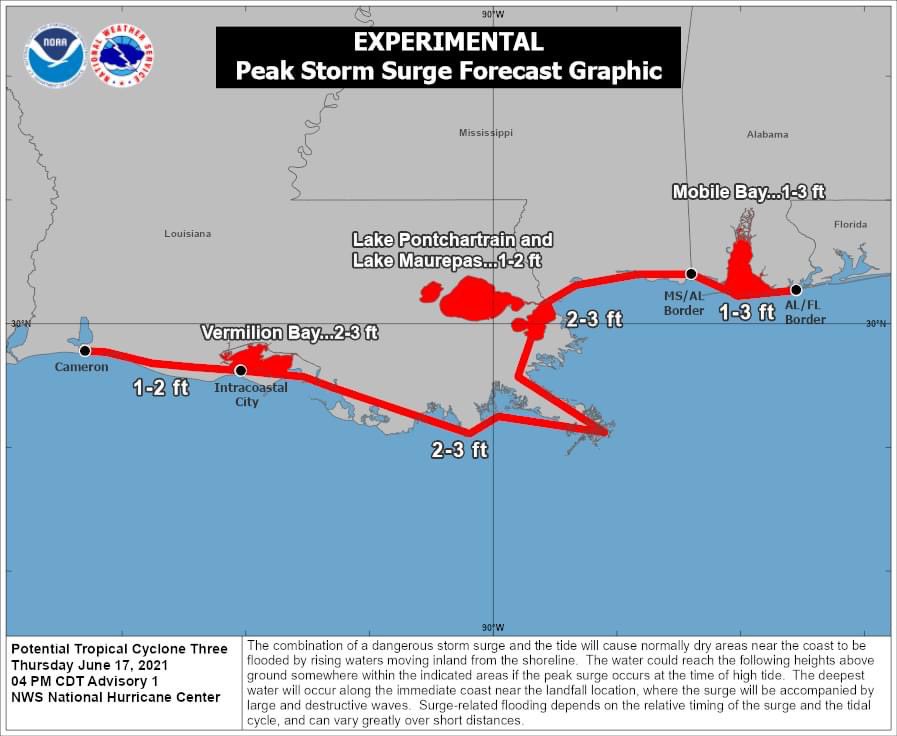 Tornadoes are also a possibility as a result of the tropical storm's arrival.
Hurricane season is officially underway, and while this storm may not be a hurricane, it requires the same level of preparation. With that in mind, MEMA urges you to have a family evacuation plan in case you need to leave your home. You should also take this time to  assemble a three to five-day disaster supply kit that should contain:
Flashlight and battery-powered radio with additional batteries.
Canned and non-perishable food.
Bottled water.
Toiletry items.
Pet food and pet supplies.
Medicine and prescription medication.
Copies of important family papers and documents.
Personal protective equipment
The post Tropical storm warning issued for Mississippi Gulf Coast appeared first on SuperTalk Mississippi.