Thursday, the CDC stated that the UK variant of COVID-19 is the most common variant strain across the country, but cases remain relatively low in Mississippi for now.
The latest MSDH data shows 70 confirmed cases of the variant that is known to be more contagious and potentially more deadly, but health officials assure you that all three approved vaccines remain highly effective against it.
With that in mind, State Health Officer Dr. Thomas Dobbs is urging everyone to get vaccinated before the situation changes.
B117 now most common COVID-19 variant in the US https://t.co/c4KCj3wZHm

Only ~8% of MS cases due to B117. That could change quickly.
-Be safe -Get immunized

— thomas dobbs (@TCBPubHealth) April 8, 2021
Make your appointment at covidvaccine.umc.edu.
This morning, the Mississippi State Department of Health confirmed 243 new cases of COVID-19. 
The latest report brings the state's total up to 307,094. With the confirmation of 4 additional deaths, 7,086 Mississippians have passed away from the virus. 
Mississippi's 7-day rolling average of new cases has now dropped below 200.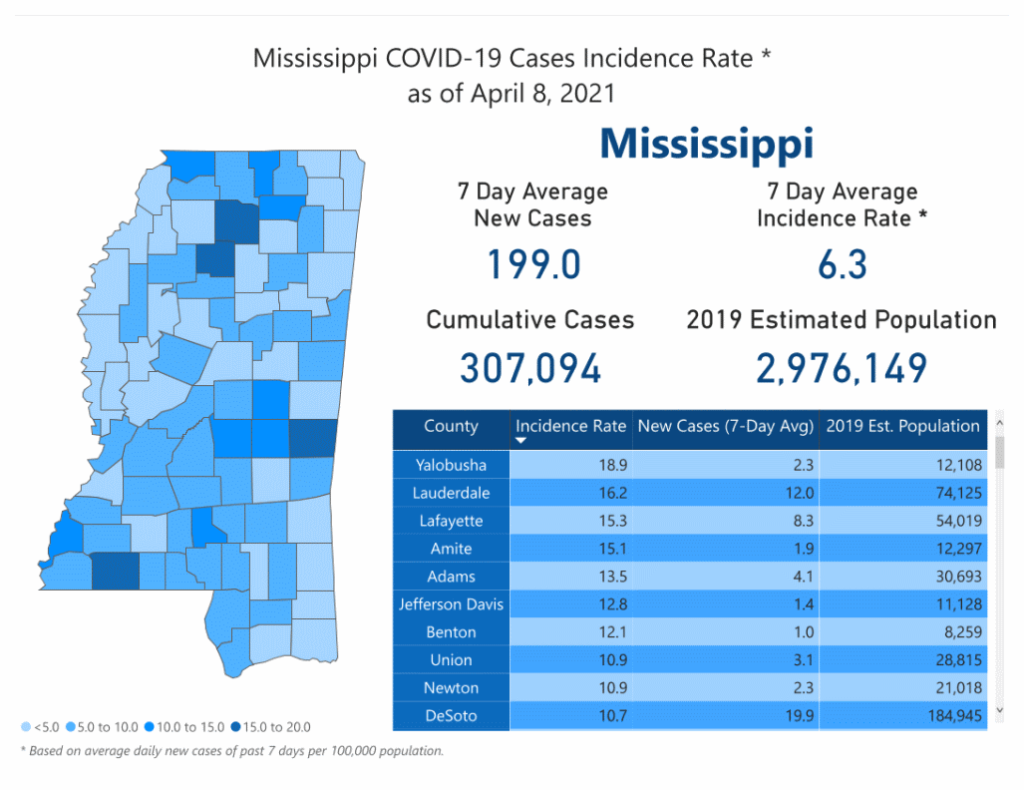 As of Monday, an estimated 295,569 Mississippians have recovered from COVID-19.
The post UK strain now most common variant in US, MSDH urges vaccination appeared first on SuperTalk Mississippi.