The Pike County Sheriff's Office is seeking the public's assistance with identifying and arresting the suspect(s) that maliciously vandalized the Bogue Chitto Woods Missionary Baptist Church on Hwy 570 East in Pike County.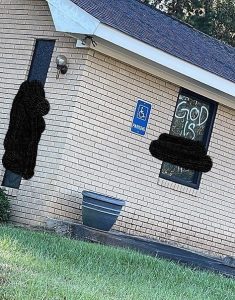 The incident occurred on Saturday, September 25th, or the early morning of Sunday, September 26th. Due to the graphic nature and content, the images have been edited.
Callers can be rewarded with cash and remain anonymous. Please call Crime Stoppers at 601-684-0033 or Central Dispatch at 601-783-2323.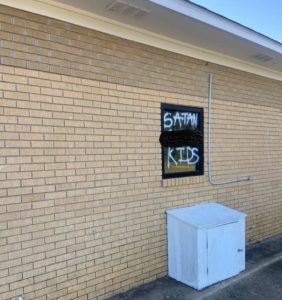 The post Who would vandalize a church? Pike County officials search for suspect(s) appeared first on SuperTalk Mississippi.